Brett Kavanaugh was confirmed to the Supreme Court in a 50-48 vote with just one Democrat, Senator Joe Manchin, voting in the affirmative on Saturday, despite massive protests and several allegations of sexual assault by the nominee. Facebook, whose vice president for global public policy Joel Kaplan supported Kavanaugh by appearing at Senate hearings in a section reserved for the candidate's family and friends, is dealing with the fallout.

On Thursday, the Wall Street Journal reported that hundreds of Facebook employees "expressed outrage" about Kaplan's decision, questioning why he had supported a nominee accused of heinous conduct and whose confirmation process threw the legitimacy of the court into question. Later in the day, the company told CNBC that "Sexual assault is an issue society has turned a blind eye to for far too long — compounding every victim's pain," adding it recognized that "Our leadership team recognizes that they've made mistakes handling the events of the last week and we're grateful for all the feedback from our employees."

According to Barron's, the internal backlash has not settled down, with an internal roundtable featuring Kaplan, CEO Mark Zuckerberg, and COO Sheryl Sandberg at Facebook headquarters on Friday described as "tense":
On Friday, Kaplan solemnly addressed employees at the company's Menlo Park, Calif., headquarters, according to a person who attended the meeting.

Facebook Chief Executive Mark Zuckerberg and Chief Operating Officer Sheryl Sandberg, who also participated in the meeting, which was also live-streamed, expressed frustration that Kaplan had inserted Facebook into the country's most charged and divisive political debate. Another attendee described the mood as tense, and Kaplan's comments as conciliatory, though he defended his longtime friendship with Kavanaugh. Both men worked in President George W. Bush's administration.
One of Barron's sources added that Zuckerberg and Sandberg told employees that Facebook is welcome to diversity of opinion and that all staff should be tolerant and supportive of that, the paper wrote. According to CNN, a source added that Kaplan "acknowledged he erred by not telling Mark and Sheryl" about his plans to attend the hearings. An account on Axios has one employee describing the mood as "intense," but with employees not so much angry as incredulous.
G/O Media may get a commission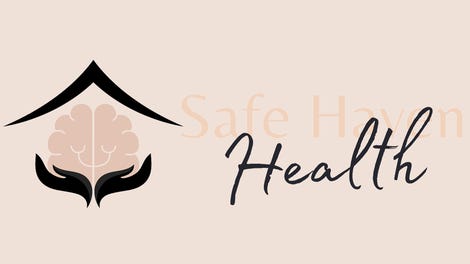 Addiction counseling
Safe Haven Health
Though Facebook told media outlets Kaplan is a longtime friend of Kavanaugh's and attended the hearings in a personal capacity, according to the New York Times, on internal boards employees accused the VP of trying to curry favor with Republicans:
"Let's assume for a minute that our VP of Policy understands how senate hearings work," one program manager said in a post about Mr. Kaplan that was reviewed by The Times. "His seat choice was intentional, knowing full well that journalists would identify every public figure appearing behind Kavanaugh. He knew that this would cause outrage internally, but he knew that he couldn't get fired for it. This was a protest against our culture, and a slap in the face to his fellow employees."

"Yes, Joel, we see you," the employee added.
Other postings on the board reflected employee anger that Zuckerberg had told staff he would not have made the same decision as Kaplan but that it did not violate company rules, according to the Times. One wrote, "I appreciate your desire to avoid taking sides, but please don't insult our intelligence by declaring that this act did not violate our policies, or that it was only an honest lapse in judgement." Others were angry that Sandberg did not speak publicly about Kavanaugh's conduct, the paper reported, while yet more discussed their experiences with sexual assault and said they would not feel comfortable working with Kaplan in the future.
One senior executive, Andrew Bosworth, appeared to suggest that employees mad about Kaplan's attendance at the hearings could seek work elsewhere, according to communications obtained by the Times:
"If you need to change teams, companies or careers to make sure your day-to-day life matches your passions, we will be sad to see you go, but we will understand," Mr. Bosworth wrote. "We will support you with any path you choose. But it is your responsibility to choose a path, not that of the company you work for."

Mr. Bosworth backpedaled after facing opposition — including from Lori Goler, Facebook's head of human resources — who said he was dismissing legitimate employee concerns, said the current and former employees.
The Times added that "current and former employees" said that Kaplan's attendance at the hearings was not flagged as a personal day, and only later was the company's human resources system changed to say he had taken the day off.
Facebook is still slogging through an unending stream of controversies ranging from a massive hack that allowed attackers to gain access tokens to 50 million accounts to unfounded claims that it systematically discriminates against and silences conservative voices. As Slate noted, it's clear that Kaplan (a former George W. Bush official) was on some level doing what he was hired to do: build relationships with conservative politicians, helping insulate Facebook from political consequences as it continues to swallow up more of the world's internet.
Yet it's also clear that as the company's stated mission of giving "people the power to build community and bring the world closer together" plays out in practice, some Facebook employees are wondering whether there's some hypocrisy going on. A number of high-profile personnel have left the company and its subsidiaries lately, including Instagram co-founders Kevin Systrom and Mike Krieger and WhatsApp founder Jan Koum. All three were reportedly concerned that Facebook's ambition was undermining their control of their products. As this incident makes clear, divisions over the direction of the company extend down to the rank and file.