Ahead of the Winter Olympics in Pyeongchang, South Korean officials are prepping a fleet of specially equipped tactical drones to deter terrorism. Korean outlets Hankyoreh and Yonhap report the fleet includes drones equipped with cameras, face recognition capabilities, and a "drone-catching drone" that will drop nets to disable suspicious UAVs.
The opening ceremony will take place February 9 at the Pyeongchang Olympic Stadium, roughly 50 miles from the demilitarized zone (DMZ) that separates North and South Korea. South Korean officials are taking numerous anti-terrorism precautions ahead of the games.
In December, South Korean ran practice drills at the Olympic stadiums preparing SWAT teams for chemical attacks and bombs delivered by drone. As part of anti-drone precautions, all Olympic venues will be designated no-fly zones across the stadiums in Pyeongchang, Gangneung, and Jeongseon.
Officials are also prepping anti-drone artillery, including radio signal-jamming guns, which cause pilots to lose control, and shotguns specifically designed to shoot down drones. A press photo from the Korean National Counter Terrorism Center shows a soldier aiming an anti-drone shotgun skyward during a practice drill.
Other safety precautions include preparing for vehicle ramming attacks, which claimed victims in both Paris and New York, a network of more than 900 CCTVs equipped with object recognition to detect suspicious packages, and enhanced cybersecurity measures to prevent hacking attempts. 5,000 soldiers will provide security throughout the games. U.S. Ambassador to the United Nations, Nikki Haley, confirmed the US plans to send American soldiers to the games as security as well.
G/O Media may get a commission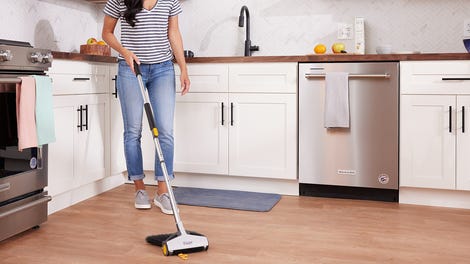 BOGO 50% Off
Flippr - BOGO 50% Off
[Quartz]