Soyo thinks it can just waltz into the arena of Bluetooth headphones with its FreeStyler HS11 without any sort of (cursory) comparison to the Motorola S805 DJ Headphones I've been using for a couple of days now. They both accomplish similar things: when paired with any compatible Bluetooth cellphone, you're able to hear the sweet sounds directly in the headphones. What's more, the FreeStylers are compatible with Skype, but then again, any pair of Bluetooth headphones properly paired with a PC should be as well.
The FreeStylers are supposed to be able to pause, rewind and fast-forward music being played on a Bluetooth cellphone, something that I couldn't accomplish on the S805. Of course, Soyo bundles a regular 3.5-inch audio cable to connect the headphones to any old audio source.
On a more surface, superficial level, I'd say the Motorola S805 look heaps better; the Soyo FreeStylers are pretty gross looking. They're that same iPod-white that was relevant two years ago, while the S805 are the always in-style black. Deal-breaking? Perhaps not, but vital for all the style-conscious New York City taxi drivers out there who talk loudly into their Bluetooth headsets, making you nervous al the while.
The Soyo FreeStyler is listed at $179, which means that with a little sleuthing, you might be able to find it out there for less.
G/O Media may get a commission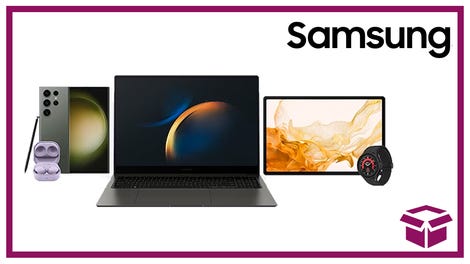 24 hour deals
Discover Samsung - Daily Deal
Press Release [Soyo via MobileWhack.com]