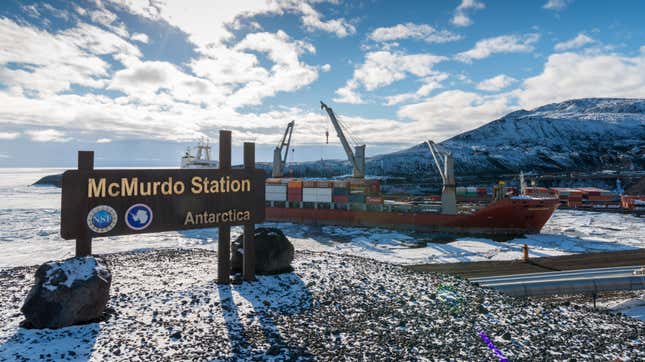 Elon Musk's Starlink is getting even closer to a widespread reality. The satellite internet constellation from SpaceX is now steadily beaming information to and from Antarctica, according to scientists currently stationed on the remote continent.

Astronomers Could Soon Get Warnings When SpaceX Satellites Threaten Their View
The National Science Foundation announced that it would be bringing SpaceX's Starlink internet connection to Antarctica in September of last year via a terminal in McMurdo Station, a remote research station frequented by visiting scientists. While Starlink has successfully connected McMurdo Station, scientists at field sites in the tundra are now reporting that they are receiving internet connections at more remote campsites.
"We've tested Starlink in a [Center for Oldest Ice Exploration] Antarctic field camp & [the National Science Foundation] is now testing at McMurdo Station (pop. 800+)!" wrote climatologist Peter Neff on Twitter this past Saturday. "Exciting to see how this & other modes of high-speed connectivity can advance our communication & might alter how we do science on the ice!"
Successful and continued connection to some of the most remote parts of Antarctica—some of the most remote parts of the world—requires a laser network, as SpaceX pointed out following the successful tests at McMurdo Station in September. The optical space laser network uses lasers to relay data between the satellites in the constellation, as opposed to having them communicate with stations on the ground. This laser network has connected remote parts of Canada, Australia, and Antarctica to Starlink.
Starlink's success in Antarctica is a big milestone for SpaceX as it continues to develop a full-fledged constellation of Starlink satellites, in addition to bringing broadband internet to all seven continents.Over 3,380 Starlink satellites are currently working in low Earth orbit, with SpaceX planning to a launch 29,988 of its next-gen Starlink satellites.
More: Russia Wants to Trade 36 Hijacked Satellites for Soyuz Rocket