Stockholm-based streaming giant Spotify finally made it official and filed documents for its much-rumored plans to go public on the New York Stock Exchange on Wednesday, pursuing the unusual option of a direct listing instead of a traditional IPO.

Per the New York Times, that process is one "in which no new stock is issued—and therefore no money is raised," and that will allow investors and insiders to freely trade shares on the market. In other words, it bypasses the traditional method by which Wall Street financial institutions would stage-manage the entire IPO process, which means Spotify shares could immediately experience volatility as the company sprints out the door. In his 1,259-word founder's letter, Spotify CEO Daniel Ek was significantly more orthodox, in the sense that like every tech CEO, he is now touting a vision of their company becoming the cultural platform of the future or something.
No, really, Spotify is now peak corporate Burning Man:
We envision a cultural platform where professional creators can break free of their medium's constraints and where everyone can enjoy an immersive artistic experience that enables us to empathize with each other and to feel part of a greater whole. But to realize this vision, professional creators must be able to earn a fair living doing what they love, where monetization is at the core of a creative proposition and not an afterthought. We care deeply about our creators and our users and we believe Spotify is a win-win for both.

That's our mission—to unlock the potential of human creativity—by giving a million creative artists the opportunity to live their art and billions of fans the opportunity to enjoy and be inspired by it.
Later, Ek promised to "democratize the industry and connect all of us, across the world, in a shared culture that expands our horizons," adding that what "started out as an application and grew into a platform must now become a global network—one that recognizes and nurtures the interdependent relationships between creators, producers, publishers, labels, fans, and everyone in between":
This is the future we envision; where artists cross genres and cultural boundaries, creating ideas that propel society forward; where fans can discover something they never would have otherwise; where we're all part of a global network, building new connections, sharing new ideas, across cultures.
G/O Media may get a commission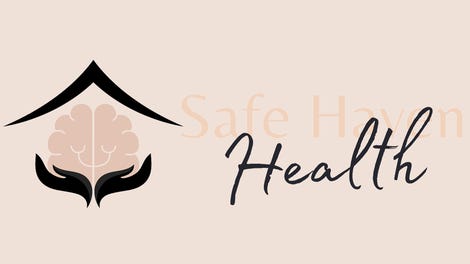 Addiction counseling
Safe Haven Health
It goes on and on like this, though as Business Insider noted, it's at least "respectfully shy" of Facebook CEO Mark Zuckerberg's 2,189-word 2012 manifesto.
Though Spotify has a strong userbase, it has long struggled with songwriters and publishers who claim streaming services stiff them on royalties, and MarketWatch noted its filing documents indicate that it may have screwed up internal financial procedures that could result in lawsuits if it turns out the company underpaid copyright holders. As the Wall Street Journal added, while Spotify claims to be worth up to $23 billion and is scaling quickly, its losses are also skyrocketing:
The filing showed that the company's revenue is growing sharply but its losses are ballooning. It posted €4.1 billion ($5.02 billion) of revenue in 2017, up nearly 39% from the prior year. The company, which has yet to turn a profit, posted a loss of €1.24 billion in 2017, wider than losses of €539 million in the prior year and €230 million in 2015.
However, the Journal wrote Spotify has less pressure to raise cash because it has a positive free cash flow, in part due to upfront subscription fees "that are deposited in the company's bank account but not immediately reflected on its profit-and-loss statement."
Spotify now claims to have 159 million monthly active users with 71 million paid subscribers, which is impressive growth. But Bloomberg recently noted that rivals with very deep pockets like YouTube, Apple, and Amazon are all trying to scale up their operations and have shown a willingness to play dirty when it comes to competitors' access to their hardware products. They're willing to burn cash on music just to create synergy with that hardware, whereas Spotify doesn't have the luxury of being funded by a larger product line. Apple Music in particular is preloaded on Apple devices and has grown immensely as of late in the US, regularly pulling out its huge wallet to pay for exclusive music deals and possibly soon to expand into TV and movies. It may yet turn out that piles of cash and multi-platform market dominance will end up determining the future of the streaming market, not soaring utopian ambitions.