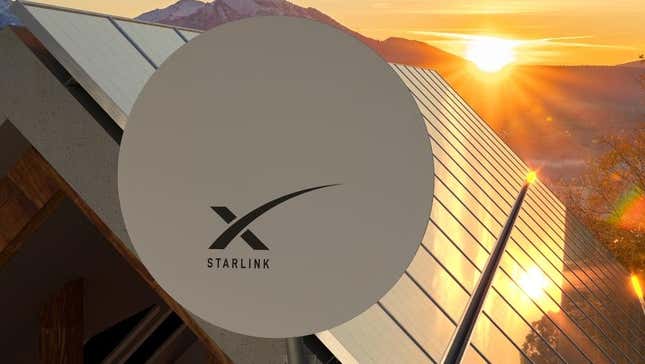 SpaceX's Starlink satellite internet service brought in $1.4 billion in revenue last year, a sizable jump from the $222 million it made in 2021, The Wall Street Journal reported on Wednesday. The revenue, while a significant increase from the previous year, fell short of billionaire CEO Elon Musk's projections during a 2015 presentation to investors.
Mr. Tweet Fumbles Super Bowl Tweet
In the first three months of 2023, SpaceX reported it had generated $55 million in profit and $1.5 billion in revenue, marking its first profit after two years of financial losses, according to documents viewed by WSJ. It marks a stark contrast to Musk's forecast in 2015, claiming Starlink would reel in a $7 billion operating profit in 2022 and would generate nearly $12 billion in revenue, according to WSJ.
Reports suggest that Starlink has also been slower to sign up customers than Musk expected, signing up roughly one million active subscribers by the end of 2022, a sharp shortfall from the 20 million subscribers Musk expected to have, according to the report.
Starlink's credibility was put into question by the Federal Communications Commission (FCC) last year after Starlink secured $885.5 million in grant funds. The FCC later reversed its decision, claiming that Starlink "failed to meet program requirements."
"After careful legal, technical, and policy review, we are rejecting these applications. Consumers deserve reliable and affordable high-speed broadband," FCC Chairwoman Jessica Rosenworcel said in a letter rejecting Starlink's support under the Rural Digital Opportunity Fund program last year. She continued: "We must put scarce universal service dollars to their best possible use as we move into a digital future that demands ever more powerful and faster networks. We cannot afford to subsidize ventures that are not delivering the promised speeds or are not likely to meet program requirements."
Starlink's revenue report comes as Musk recently faces criticism for his refusal to provide Starlink satellites to Crimea to bolster Ukraine's war efforts. A new Musk biography released on Tuesday revealed that Musk had reportedly disabled Starlink satellites in Crimea as Ukraine prepared to launch a drone strike on Russia's fleet. Musk reportedly denied Ukraine's urgent request to turn on the satellites, and in a Twitter post last week, he wrote: "If I had agreed to their request, then SpaceX would be explicitly complicit in a major act of war and conflict escalation."
SpaceX has roughly 4,200 Starlink satellites in low-Earth orbit and has made it available in 60 countries while also trying to appeal to other consumers by making user kits available at Home Depot and Best Buy. Earlier this year, Gwynne Shotwell, who leads SpaceX alongside Musk, told the WSJ she expects Starlink to bring in more revenue by the end of 2023.