Woz never fails to impress me. If the man has opinions, he doesn't mind sharing them, whatever the consequences. I just didn't expect him to openly admit to preferring many Android features over those of his iPhone.
Speaking to The Daily Beast, Woz openly chatted about the pros and cons of Android. "My primary phone is the iPhone," Woz said. "I love the beauty of it. But I wish it did all the things my Android does, I really do."
What things, Woz, what things? Turns out he's particularly impressed by, of all things, the voice recognition, GPS navigation and, since the launch of the iPhone 4S, battery life.
Ultimately, while he admits that iOS is more immediately user-friendly, he went on to explain that with Android phones "if you're willing to do the work to understand it a little bit, well I hate to say it, but there's more available in some ways."
It doesn't come as a huge shock that Woz likes Android. After all, he headed straight to Google HQ to pick up a pre-release Galaxy Nexus.
G/O Media may get a commission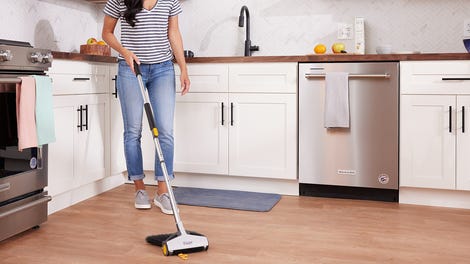 BOGO 50% Off
Flippr - BOGO 50% Off
It also turns out that, just like us, Woz isn't currently a huge fan of Siri. Speaking again to the Daily Beast, he said:
"I used to ask Siri, 'What are the five biggest lakes in California?' and it would come back with the answer. Now it just misses. It gives me real estate listings. I used to ask, 'What are the prime numbers greater than 87?' and it would answer. Now instead of getting prime numbers, I get listings for prime rib, or prime real estate.

"With the iPhone 4 I could press a button and call my wife. Now on the 4S I can only do that when Siri can connect over the Internet. But many times it can't connect. I've never had Android come back and say, 'I can't connect over the Internet.'"
Still, fan boys needn't worry their pretty little heads. Because Woz is proud that the iPhone is simple for you to use! "For that kind of person who is scared of complexity, well, here's a phone that is simple to use and does what you need it to do," he said. Apple: happy to make tech for people that are scared of tech. [The Daily Beast; Image: OnInnovation]