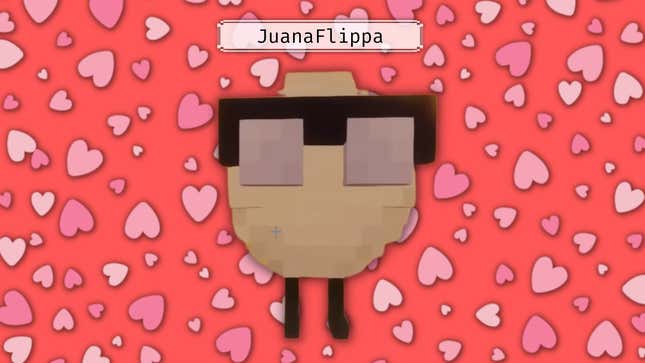 Like me, you might have been seeing and hearing Jack Black-as-Bowser's "Peaches" song from The Super Mario Bros. Movie all over the place. There are more than 500,000 videos using the official song on TikTok alone, and that's not counting the folks who have adapted the song to express their devotion to the other things they love in life, like soccer teams.
Could Critical Role Go Independent in the Future?
Yet, there is one "Peaches" adaptation that trumps them all, even though it's on the most random subject imaginable: a speckled, dead Minecraft dragon egg named "JuanaFlippa." This week, U.S. Twitch streamer Slimecicle, also known as simply "Slime," debuted his own hilarious version of Bowser's ballad for JuanaFlippa, his adopted digital daughter with Mexican streamer ElMariana. Both Slime and ElMariana are participating in QSMP, a new Minecraft series by Quackity featuring both Spanish and English-speaking streamers.
I'm a big fan of the "Just Chatting" content on Twitch from Spanish-speaking streamers like Ibai Llanos and ElMariana himself, but I never would have thought I'd willingly become invested in watching someone else play Minecraft. Until I met JuanaFlippa, who already has her own entry in Urban Dictionary, and her whacky and dysfunctional streamer parents.
"This one goes out to my only huevo, JuanaFlippa," Slime says in his "Peaches" opening, using the Spanish word for egg. "JuanaFlippa, you're my egg, and I want you back so bad I'd beg. JuanaFlippa, you do flips, and all I can do are misclicks."
I watched a ton of Mexican telenovelas growing up, so I can guarantee you that JuanaFlippa's story sounds like it was plucked straight from the studio. To start off, JuanaFlippa's name has been changed three times, the most recent time being because her parents realized she was a girl egg. JuanaFlippa has also been killed accidentally by her mom, ElMariana, with a misclick, which broke her bed and killed her. After Slime and ElMariana successfully revived JuanaFlippa, ElMariana inadvertently killed the egg again during a battle.
In mid-April, Slime and ElMariana had a brief reunion with JuanaFlippa during her funeral, where Slime declared he would find a way back to her. A few days later, the streamer published his ballad to the egg on YouTube. As of Friday afternoon, it had more than 348,000 views.
"I wonder if they altered his voice, man," ElMariana said in a reaction video. "Do you all think he's using autotune? Is there anything this motherfucker can't do well?"
The series creator, Quackity, meanwhile, reacted in comic disbelief to Slime's song, underscoring that the eggs were just, well, eggs that the streamers were meant to care for.
"Friends, this is the saddest thing I've ever seen," Quackity said. "I didn't think they would take it this badly."
Slime and ElMariana aren't the only ones attached to JuanaFlippa, though. According to Streams Charts, a streaming data provider, "JuanaFlippa" was mentioned more than 1,600 times on Twitch chats in April. JuanaFlippa also experienced big spikes of interest on Google in the U.S. and Mexico during big points in her short life, including her multiple deaths.
There is even JuanaFlippa fan art on Twitter.
Slime's tribute to his daughter underscores her light in this treacherous online world. It doesn't have to be a sad song, though. Bring back JuanaFlippa and reunite our favorite dysfunctional Minecraft family. I think that's the only way I'll be able to get the catchy "Flippa, Flippa, Flippa, Flippa, Flippa, Flippa" out of head.