In response to real-world tragedies, a number of people online have turned to Superman for a lesson in diversity and respect. Now, DC has shared some history and a beautiful restoration of a classic poster.
Is AI Moving Too Fast? | Future Tech
You might've seen it, if you've spent much time on social media in the wake of Charlottesville: an image of Superman, talking to a group of gathered schoolchildren, explaining how diversity is a fundamentally American value. Perhaps most prominently, the image was shared by CNN reporter Jake Tapper.
Thanks to a blog by DC Editorial, we now have a fantastic restoration of that poster along with a bit more background from way back in the DC archives.
G/O Media may get a commission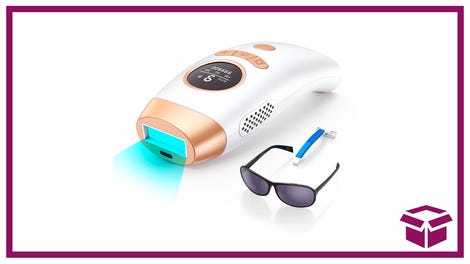 58% Off + Coupon
IPL Hair Removal Device
Apparently, the scene depicted here doesn't originate from the 1950s-era poster, but from a book cover distributed to schools in 1949:
In a recently much circulated image of a 1950's-era color poster, Superman can be seen speaking to school children about the importance of respecting diversity. Only a tiny number of these posters are thought to still exist and little information remains about how the poster came to be. But what we do know is that it was not the original source of that powerful image and statement. In 1949, DC (National Comics) produced this same image and text originally for a 12 x 18" brown paper school book cover that was distributed to schools by the Institute for American Democracy, an offshoot of the Anti-Defamation League. While the author of Superman's reminder of the American creed is unknown, the art is believed to be by noted Superman artist Wayne Boring.
The turn to public service messages is a natural one for Superman, who famously was used to shed light on the evil of the Ku Klux Klan in the 1940s. Superman represents a fully idealized hero, embodying all the best aspects of Americana, part folk hero, part crusader for the little man. A well-written Superman can do something special, something that not many other fictional characters really accomplish, at least for me: he can make us want to be better.
The fully restored poster is below. Here's hoping DC starts selling prints of it.