The new Surface Studio is Microsoft's incredibly over-designed play at capturing the creative class that has been increasingly left behind by mainstream manufacturers (ahem Apple). Its design definitely borrows from the core look behind the iMac, except that it's also got a touch display, and a hinge that allows it to fold down so you can use it like a drawing tablet. It starts at $3000, which is incredibly expensive, but after putting my hands on this beautiful machine for a few minutes, it makes me wish I had a real creative reason to use it.

The first thing you notice about Microsoft's new Surface Studio all-in-one PC is the screen. The 28-inch 3:2 display is gigantic and beautiful. It's so bright, vivid, and engaging that I feel like I could dive in and go swimming in it.
It's also incredibly thin, especially for a huge monitor that has a built-in touch screen. The Surface Pen, which comes with the Surface Studio, attaches to the side via magnet and the width of the pen is basically the same as the width of the screen. It's thin. Like, really, really, really thin.
When the Surface Studio is standing straight-up, it looks a lot like an iMac, albeit one with a thinner bezel and without a hump in the back, but paired with a keyboard and a mouse, you'd be forgiven for thinking this was just another all-in-one.

G/O Media may get a commission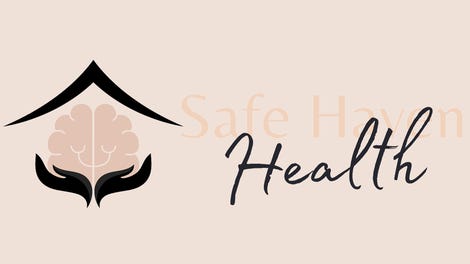 Addiction counseling
Safe Haven Health
But unlike the iMac, the Surface Studio puts all of its guts in its bottom stand. This is where the four USB 3.0 ports are, power, mini-DisplayPort, and power go. The base is held up by two chrome arms that, as Microsoft noted in the presentation, seem to disappear into the background.
And then you push the Surface Studio back and watch it collapse back so that you can draw on its screen. And for me, that's the huge "a-ha" moment. The screen feels incredibly light. It's 13 lbs, but the design of the so-called "Zero Gravity Hinge" means you can move it from sitting fully upright into a 20-degree drafting angle with just one hand. It's probably better to use two hands—especially if you want to adjust it to a more specific incline—but as Microsoft promised, it's totally possible to lift it with one hand.

And it's when the Surface Studio is on its back that the computer really comes alive. Standing upright is great for playing games, working with text or editing photos, but lying back is what this thing was meant to do.

The aspect ratio on the Surface Studio is 3:2, which is a little odd, but it makes sense when you realize this is something that could truly be used as two monitors side by side. I can see creatives setting up their 16x9 workspaces in different parts of the screen, especially when the devices is folded down on its back.

The screen resolution is just under 5K and its pixel density is every so slightly-less than the 5K iMac, but you won't notice that. It looks fantastic. Especially when you are THAT close to the screen.

The Surface Pen can be used to navigate the touchscreen—or you can use your finger—and response and sensitivity are nearly identical to what you see on the Surface Pro 4 and Surface Book, which is to say quite good. Wacom's $3000 27-inch Cintiq 27QHD has more pressure points (2024 versus 1024), so it might be better for the most demanding of digital artists, but the response I got from the Surface Pen was natural and instantaneous.

Drawing on the screen, the pen kept up with my input. Even better, laying my arm across the rest of the Surface Studio, didn't interrupt what I was writing. If you've ever used the Surface Pen on a Surface Book or Surface Pro, this is the same sort of experience. But drawing on the Surface Studio is a much more immersive experience because of that huge display. You literally feel like you are inside a photo or canvas.
In addition to the Surface Pen, there is a new input tool that works with Surface Studio called the Surface Dial. It costs an extra $100 but it's very cool. When it's sitting on a desk, you can use the dial as a scroll wheel to flip through settings. When your mouse is on a brush tool, for instance, you can use the Surface Dial to cycle the size of the brush.
When you're on a color tool, the Dial lets you cycle through the palette. You can also press and hold the button at the top of the Dial to bring up a radial tool that offers more options and easy access to certain features.

But you can put the Dial on the screen for even more fun. Press and hold the button hidden at the top and you can get easy access to a ruler or color wheel. Rotate the dial to access more colors or change the direction of the ruler. The Dial also has haptics built into it, so if you swipe across the top, you can feel it. This is very slick.

I didn't get a lot of time to spend with the Surface Studio, but the machine felt fast an responsive. And for a computer that starts at $3,000, it damn well better.

How compelling is the Microsoft Surface Studio? Well, as a longtime Mac user, it's enough to almost make me want to convert to Windows 10. Almost. I just don't have a use for it personally.
That said, for creative professionals—the people this computer is clearly aimed at—I think the idea of being able to turn your computer into a drafting table is something that could get a lot of people interested in checking it out.