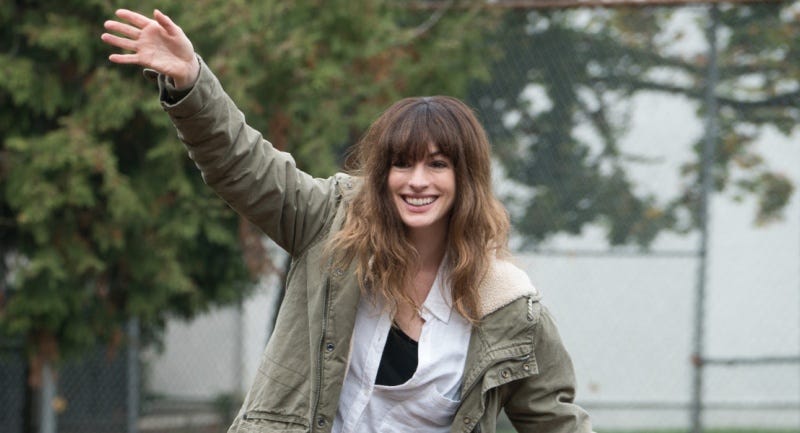 There is a movie coming out in April where Anne Hathaway becomes a giant, Godzilla-like monster. It's called Colossal. Maybe you've read about it or seen a sneak peak, but now a full trailer is here.
We've not actually seen all that much from Disney's upcoming remake of its animated classic Beauty and the Beast—but new images that have emerged today make up for it by basically being ripped straight out of the original movie. Plus, they give us our first good look at Dan Stevens as the titular beast.

In May, we got a look at Dan Stevens looking more moody than superpowered in the above first publicity still for Legion, the forthcoming show from Noah Hawley (Fargo) about the X-Men character of the same name. Now Hawley's shared a photo of Stevens, as David "Legion" Haller, looking a bit more agitated.

Yeah, yeah, Dan Stevens (Downtown Abbey) is supposedly going to be the Beast opposite Emma Watson's Belle. But the important question is really "Who is going to be Gaston?!"
Night at the Museum: The Secret of the Tomb begins within the Egyptian tomb of its title, but since this is the third Museum flick, there are precious few secrets left. The big reveal this time around is that the magic is wearing off — which seems a good metaphor for this joyless sequel, itself. Spoilers ahead...