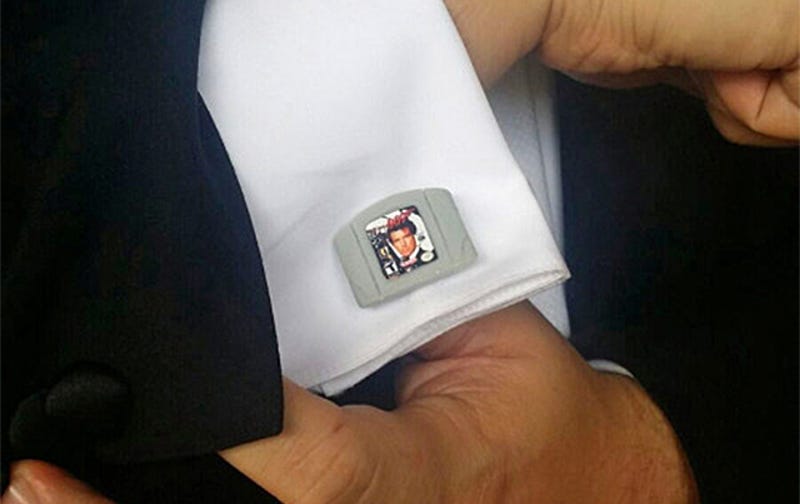 Apple Watch, Schmapple Watch. If you grew up playing GoldenEye 007 on the Nintendo 64, the decision to strap a Moto 360 to your wrist was just made for you by a developer who's created this amazing Android Wear watch face that looks like just the GoldenEye pause screen.
Ask anyone who was an avid gamer in the 1990s what the greatest console game of all time is, and a vast majority will say GoldenEye on the N64. Many of us lost a good chunk of our childhood to the game's fantastic multiplayer mode and its wonderful weaponry, including the dastardly remote mines which you can now enjoy…
When designer Calvin Teoh decided to make a James Bond-themed costume for a Halloween party, he cooked up something a bit more interesting than a tuxedo and a British accent. He made himself a cardboard Nintendo 64 cartridge and showed up dressed as the GoldenEye game.
I still consider Goldeneye to be the most fun I've ever had with a controller in my hand. But I have to admit, as this 'in real life' mod illustrates, the single player game was incredibly frustrating at times.
Today, a satellite was involved in your life. Whether you checked a weather report, watched SportsCenter or looked for your mom's house on Google Maps, you did something that would have been impossible without an automated spacecraft orbiting hundreds of miles above your head. But how many of these satellites do you…