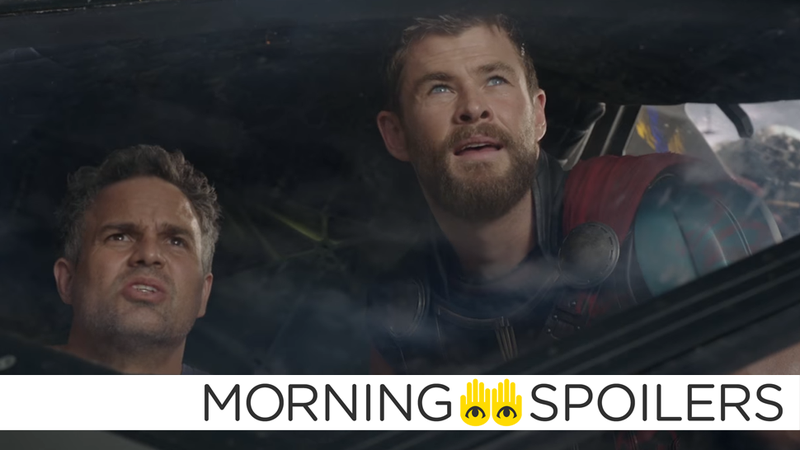 Ezra Miller apologizes for one piece of classic Flash lore that didn't make it into Justice League. HBO's adaptation of Nnedi Okorafor's Who Fears Death is moving forward. Melissa Benoist teases a new suit for Kara on Supergirl. Plus, new footage from Arrow, and casting updates for Game of Thrones and Good Omens.…
Several adaptations of Terry Pratchett's beloved works were announced at a memorial service for the writer last year, including a six-part adaptation of Good Omens, penned by Pratchett's co-author Neil Gaiman. But now we have a time(frame) and a place: It's coming to Amazon Prime and the BBC next year.
Terry Pratchett is dead and the world is a poorer place for it. But before he left the world, he graced it with many, many, many novels, most of them set in the world (and mirror of worlds) of Discworld. And while Discworld is wonderful (it provokes wonder), that's not the only work he has written. Here are five you…
The first ever dramatisation of Good Omens is coming to BBC Radio 4 next month - and the BBC have finally lifted the lid on when you'll be able listen to it, as well as a brief teaser starring the two writers themselves.
Hollywood's addiction to remakes and reboots continues unabated, with dozens of films in development. And meanwhile, bookshelves are straining with hundreds of original, thrilling novels that have never been adapted to the screen. Here's a second dose of our list of books that should be adapted instead of yet another…