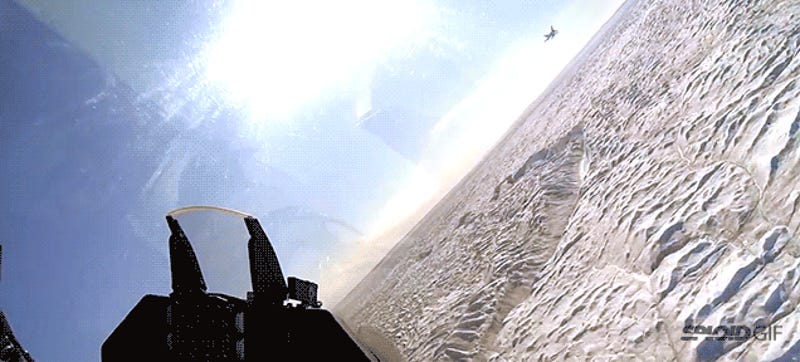 Enjoy this cool video of some Royal Danish Air Force's F-16s flying low level over Greenland. I imagine the pilots wearing rebel helmets looking for Imperial AT-AT walkers. Pew pew.
Opportunities for skiing aside, life on Hoth can be brutal. The planet features little life (and some of that life wants to eat you), and if you're separated from your home base and your tauntauns, you're likely in for an icy death. The dramatic Lego scenes capture the highs and lows of life on the snowy Star Wars…
We've looked at some abandoned Bulgarian Socialist architecture before, but never like this. This winter, photographer Timothy Allen braved snowstorms and horrific cold to shoot the UFO-like Buzludzha monument in the Bulgarian Balkans. The resulting pictures look like the lost Communist equivalent of Echo Base.
Folks who attend the Star Wars Celebration collecting panels will have a chance to collect 16 puntastic mini-cereal boxes. (Hothsted Flakes! Frost = cold! Get it?) Star Wars Celebration runs from August 12-15 in Orlando, Florida. [StarWars.com via Super Punch]

If you think the Tauntaun sleeping bag was pretty hard to beat, you are wrong. Play some Barry White, get naked, and jump onto this furry Wampa Rug. You will make your significant other and polar bears worldwide very happy.