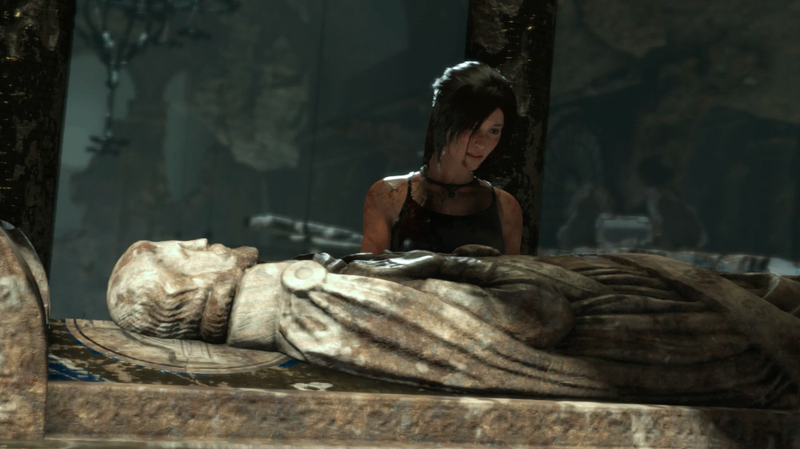 Lara Croft's latest adventure is surprisingly religious. It's not just about the good aspects of a communal belief in a higher power. Rise of the Tomb Raider's main bad guy is a true believer, too.
Sadly, Square Enix hasn't put out any single-player story-centric DLC for this year's reboot of Tomb Raider. So fans who enjoyed playing through Lara Croft's re-imagined origin story have been out of luck as far as seeing her continued evolution. But a new Dark Horse comics series due out later this year on 02/26/14…
Rumors are circulating that Kim Kardashian wants to play Lara Croft in the next Tomb Raider film. As Croft's only prerequisites are to fill out the gun holsters and have a braided pony tail, we say she's perfect! [ShowbizSpy]
Megan Fox has always been the number one choice to replace Angelina Jolie as Lara Croft. Sadly, it wasn't meant to be.. But Kristen Stewart? That's a terrible idea, Hollywood. Here are much more appropriate choices to don Croft's thigh-guns.
Even though io9 reported that Megan Fox would NOT be strapping guns to her thighs as the next Lara Croft, that's not stopping Warner Brothers from teaming up with Dan Lin, Executive Producer of Terminator: Salvation, for a third Croft film. I'm not 100% sold on this idea — the franchise started to lose steam after the…