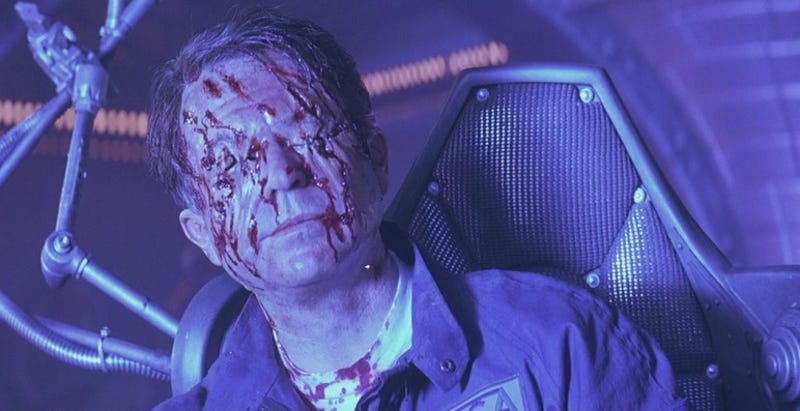 The year is 2047, the place is Neptune's orbit, and the psychological mindfuck factor is off the charts, for the rescue crew aboard the Lewis & Clark. The film is Event Horizon, named for a long-lost space ship which has maybe been to HELL and back — and it's one of the most underrated space-horror flicks ever.

We already brought you the first featurette about Robert Rodriguez's Predators. Now the first trailer is up, via IGN, and it includes some new footage, including Laurence Fishburne's lessons on how to survive the Predator hunt... when you're the game.
When Laurence Fishburne joins a group of criminals and villains, forced to do battle with the mighty Predators, what character will he play? We had our suspicions, but now a new interview reveals a whole new twist.
We're all skeptical about Robert Rodriguez's Predators, in the wake of Adrien Brody and Topher Grace's casting. But a new casting report should ease your fears: The one and only Morpheus is ready to kick a little alien butt.