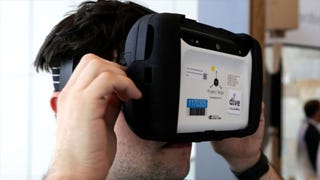 Google's Project Tango is a prototype tablet that can see in 3-D. Although it's mostly aimed at developers, that's not stopping Google from putting the tablet on the Play Store, along with a $1,024 price tag (although it's not actually for sale quite yet).
Everybody's favorite modular phone project, Google's Ara, is about to get little bit more interesting. Recently, the company quietly announced that it would be launching a hardware store for developers to sell their own Ara components. It'll be a little bit like the Play Store, except with hot-swappable hardware…
Google Glass Explorer Edition is now available in the U.S. Google Play store, along with its accessories. Right next to all the products you might actually want to buy.
A team of security researchers claim to have identified a four-year-old Android bug that can allow malicious trojans to appear as verified apps, infecting devices with malware while users remain unaware of its presence.
Facebook Home, the social network's new user interface for Android, won't be available for download until April 12th. Even when it hits the Google Play Store, Home will only run on 7 phones, one of which is the newly-released HTC First that has it preloaded. Fortunately, you can get a more immersive Facebook…
Google's Play Store website now links your reviews to your Google+ account. Careful what you write! [Tech Crunch]