The artwork of Randy Regier channels the dime store toy aisles and the flashy comic book advertisements of the 1950s and 1960s. His toys promise rip-roaring thrills on their colorful packages...and deliver confusion, horror, and crushing disappointment once de-boxed.
Let's take a look at some of Randy's unabashedly rip-off playthings like John Manshaft the misleading action figure — he comes with hand-painted socks! — and the gasoline-fueled, make-your-own Sun.
Regier's toys are filled with various forms of snake-oil sleight of hand. A box that screams ELECTRIC TRAIN SET contains small print denoting it's actually an ELECTRIC man waiting for a TRAIN SET — the locomotive is nowhere to be found.
His John Manshaft line boasts exciting box art of the hero in space and medieval times, but most boxes only contain a single forlorn, bug-eyed action figure in his underwear (Manufacturer Gypco Toys covertly informs the consumer to "cut out box lid for clothes and accessories.") Still other doodads are plain unsettling — look no further than the prancing abomination Tardy the Man Pony. Here's a sampling of Regier's many demented playthings.
G/O Media may get a commission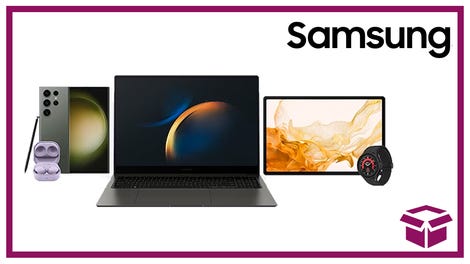 24 hour deals
Discover Samsung - Daily Deal
"Ric was apparently a regional politician who had these sets made to give the children of potential supporters. Set is filled with miniature campaign signs bearing Ric's name, but no cars are in evidence."
"Note fine print on box front, 'not actual size.' Actual toy in box is red tin sedan scarcely four inches in length."
"American Battery Using Astronaut — requires seven batteries but has no apparent functions."
"Fine print on box says, 'See end panel for model this kit builds.' End panel says, 'Pot with lid and spatula.'"
"Made of cast iron, weighs over 100 pounds."
"Block of wood comes with carving knife attached. Knife in this kit has been broken."
You can see many more of Regier's Americana hellhole artifacts at his Flickr account and website. And if you're especially lucky, he may just have a spare Tardy action figure on the market, looking for a loving home.
[Spotted on I♥C]