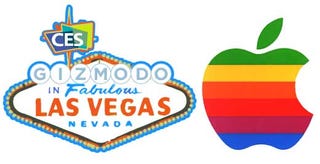 The powers that be in the tech world have decided to be kind to tech journalists next year, sparing us the overlap of MacWorld and CES that almost killed poor Brian Lam last week. Rather than having to fly to SF and back in one day to cover MacWorld during CES, MacWorld will take place a week later in 2008.
For the record, so the truly obsessed can mark their calendars, here are the dates for next year's big throwdowns:
International CES: January 7-10, 2008
MacWorld: January 14-18, 2008
I don't know about you guys, but I have my No-Doze and Easy Spirits already packed for next year. Bring it on.
CES 2007 [Gizmodo]
MacWorld 2007 [Gizmodo]