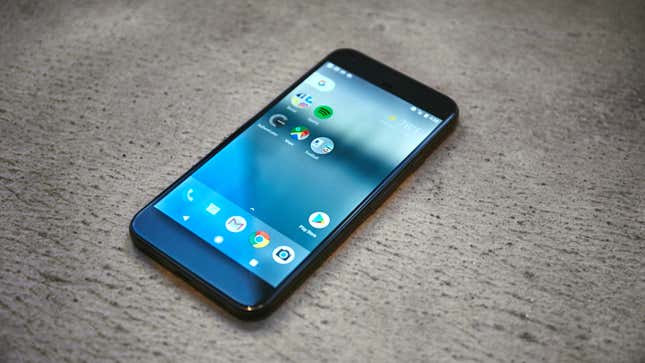 While some folks may be worrying about Google's next phone, especially with leaks suggesting the Pixel 3 could sport the biggest notch we've seen on a handset yet, it seems Google may have more immediate concerns after the release of Android 9 Pie created issues with charging speeds on the original Pixel XL.
Apple's Vision Pro Seems Powerful, But Who Is It For? | Future Tech
According to Android Police, the issue was first discovered weeks ago by users testing the Android P developer beta, and at the time, it wasn't a major concern as bugs are sort of expected when using unfinished software. However, when Android 9 Pie was officially released last week and things still had not been addressed, OG Pixel XL owners started getting annoyed.
The problem is that even for Pixel XL owners using the Google-made charging brick and cable that comes included with the device, no matter what you do, the phone won't recharge at full fast-charging speeds. Some users on reddit have even reported trying to use a number of other cables and chargers, restarting the device, and even performing a factory reset to help fix the issue, but to no avail. Apparently, even booting the Pixel XL into Safe Mode only results in sporadic periods of fast charging.
To make matters worse, the original bug report on Google's Issue Tracker was closed after being updated with the tag "Status: Won't Fix (Infeasible)." Now just to be clear, that doesn't mean the issue is impossible to fix, it just means that whatever is causing the problem can't be addressed by a patch to Android. Instead, it will be probably fall upon the Google Pixel team rather than Google's Android engineers to figure out what's going on.
And while Android 9 Pie has seen a mostly smooth roll out, the Pixel XL's charging woes aren't the only issue we've seen for people moving to Google's updated OS. Other headaches include reports saying that after updating their phones to Android 9, Samsung's Gear app for pairing and managing Samsung smartwatches like the Gear Sport stopped working. However, just this weekend, Samsung released an update for its Android Gear app Android, so at least that problem seems to be getting some attention.
We've reached out to Google for comment and will update if we hear back.
Do you know more about the bug affecting the Pixel XL? You can contact me at sam.rutherford@gizmodo.com or reach us by SecureDrop.