It was spring cleaning time at the NSA, who dropped a staggering 50,000 pages of declassified documents into the hands of the National Archives. A lot's on the mundane side—so here are the best looking eight:
The documents haven't been digitized yet, so we had to do some guesswork.
• 1607 17-May-1948 SLIDE TUBE
This sounds like a comedy, or perhaps some sort of summer kiddie pool type thing. Either way, I would like to know more about this post-war tub.
• 2884 31-Dec-1950 MISCELLANEOUS PAPERS PERTAINING TO THE ENIGMA
We're assuming this means the WWII Enigma Machine, but what if it's just a giant existential quandary the NSA was grappling with? Who stole President Truman's pants?
• 7102 26-Oct-1945 N-3300 SCHEMATIC
I'm just going to assume this was a really cool classified roller coaster tire swing.
G/O Media may get a commission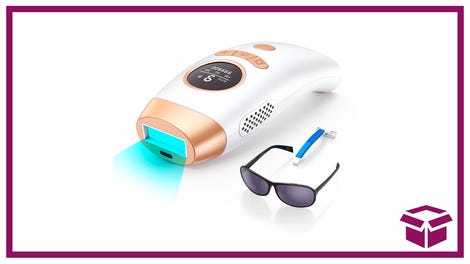 58% Off + Coupon
IPL Hair Removal Device
• 48523 16-Jan-1962 HARVEST FILES: TRACTOR ENGINEERING SPECIFICATION
HOLY COW this must have been a boring report to write—although "Harvest Files" sounds sort of quaint and pleasant.
• 15871 1-Nov-1965 SLINGER SYSTEM MACHINE PROCESSOR FOR SOVIET SIGNAL TENSIL
Now this is more like it! Almost every noun in this document sounds exciting.
• 15870 12-Nov-1964 SIESTA PROJECT: DATA BASE RETRIEVAL AND CRAWL SYSTEM EVALUATION
This just sounds like a really overly technical account of some spy's nap, or the name of an avant-garde Spanish tapas restaurant.
• 7163 22-Jul-1946 SHORT BROWN LIST
You open this report, you know exactly what to expect. That's the American Way.
• 1022 15-Jul-1946 CHINESE PERSONS, SP-
There's absolutely no way this report wasn't incredibly racist.
[NSA via FAS, Photo: Shutterstock/Pablo H Caridad]