My wife loves technology. Hell, she spotted the job posting that landed me my first tech writing gig. She also loves sharing snapshots with friends. So when I told her that the Sony RX100 III could sling amazing selfies to Instagram with a tap of her phone, she was understandably stoked. When we packed our bags for a week-long vacation to Maui, it was the only dedicated camera we took along.
And yet, when the time came to capture that gorgeous Hawaiian sunset, she chose a ridiculously inferior camera: the one on her Samsung Galaxy smartphone. I don't blame her.
Wi-Fi equipped point-and-shoots were supposed to bridge the gap between smartphones and cameras, and—don't get me wrong—Sony's RX100M3 is one of the best you can buy. (You could argue the Samsung Galaxy Camera is better, though its pictures are not nearly as fine.) But even the simple effort of touching a phone to a camera proved too great during our week-long vacation in Hawaii.
G/O Media may get a commission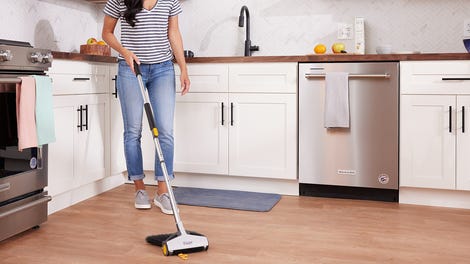 BOGO 50% Off
Flippr - BOGO 50% Off
What that sunset picture would have looked like, shot with an RX100
Before the trip, I thought that the hardest part of using the RX100 would be remembering to pack it, or that perhaps the added effort of pulling it out of my wife's purse might be a stumbling block. After all, the best camera is the one that's with you, right? That wasn't the case: we constantly snapped shots with our little Sony that blew our relatives' minds. But those relatives didn't even get to see those killer photos until we were back in California.
Except for the few I explicitly forced myself to upload:
Don't get me wrong; the process of getting pictures from point-and-shoot to Instagram can be dead simple. The Sony RX100 III is equipped with near-field communication (NFC) tech, which is also pretty common on high-end Android smartphones these days. My wife's Galaxy S4 has it, and so does my Moto X. So with either of those phones, all you have to do is tap the phone to the camera to pair them, no Wi-Fi passwords or Bluetooth pins required.
The NFC handshake isn't completely foolproof, but I usually had a solid connection within two taps. Then, the camera automatically tells the phone to launch Sony's PlayMemories app to view pictures, so it's not like that's an extra click. And NFC used up little enough battery on our phones that we felt comfortable leaving it constantly enabled. The only real technological issue was that it took a while to load thumbnails of all the images in PlayMemories, and even longer to transfer them, but it's not a very painful process as long as you only send a couple of images. You know, the way you probably would if you were beaming a choice picture of your dinner to Instagram!
How could an Instagram photoblogger fail to upload this marvelously marbled meat?
No, when it came down to it, we just couldn't be bothered to bump two devices together. We're lazy!
We returned from Maui with 16 gigabytes of pictures and video from the Sony RX100 III. We ordered a scrapbook full of photos from our trip. A giant canvas of our favorite sunset — captured with the RX100 — now hangs on our living room wall. In other words, the camera served us admirably.
Our new wall decoration.
But until or unless most high-end compact cameras have their own cellular connectivity—yet another device to chew up your data plan—and all the popular sharing apps built right in, there's still going to be a gap. Any hurdle is too big a hurdle when you're trying to enjoy your vacation.