It's that time of the month again, which is to say it's time to clean up our list of the absolute best Android apps. What new apps will show up? Which apps get cut?
Note: These are the apps that have been added or removed to <a href="">our massive list of best Android apps during the month of June.
Added:
G/O Media may get a commission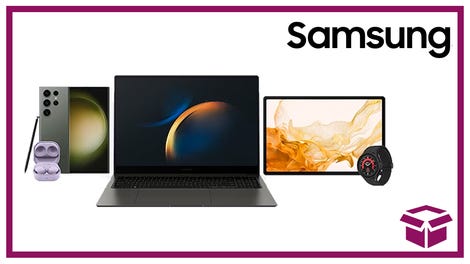 24 hour deals
Discover Samsung - Daily Deal
Google+: It's Google's big soiree into social "sharing". The app has it all: a stream that shows what your friends are talking about (like Facebook), Huddle which is an easy to set up group chats (like GroupMe) and will even automatically upload the pictures you take on your phone to the cloud (like iCloud). Once you get a Google+ invite, one of those features will pull you in.
Lightbox: Lightbox is a stylish camera app that's good enough to replace the stock camera app. Though it doesn't have basic features like zoom or autofocus, it does give you the ability to add 10 trendy filters after your shot. Your artsy photos can be shared via Twitter and Facebook and is automagically beamed down to your Honeycomb tablets and Lightbox's web interface. Like Instagram and iCloud but for Android. Free
Cut the Rope: An iOS game mainstay, it's finally available on Android. And it's Free at GetJar! The premise of the game, if you've been living under a rock, is to feed Om Nom his candy by cutting ropes in strategic fashion and also gathering as many stars as you can. Trust me, it's not as boring as it sounds. You'll be addicted in no time. Free.
Connection Checker: A simple but incredibly useful app that disconnects you from terrible Wi-Fi and 3G signals. Basically, if you have a crappy Wi-Fi connection it'll flip you over to 3G and turn off Wi-Fi. If you have a bad 3G connection, it'll put you on Airplane Mode until it gets better.
Prox: A genuinely clever app, Prox can control your Android phone without ever touching the touchscreen. The way it works is that the accelerometer determines how you hold the phone (left, right, toward, away) and can associate an action for the grip. You trigger that action by waving your hand over the proximity sensor. So you can load apps, change ringer mode, open notifications, turn off the screen, etc with a simple wave of the hand. It could prove useful in cold weather situations or if you want to pretend you have wizard powers.
BBC News: It's the inimitable news network, available on your phone. Which is great because you can still catch up on the latest breaking news, personalize the homescreen to your interests, share a story via email, SMS or social networks has been included also, and watch the news too. Free.
Crackle: Sony has released Crackle, an app that streams full-feature movies and popular TV shows to Android for free. For free. For free! We're talking popular TV shows like Seinfeld or big times movies like The Da Vinci Code and all completely free! The app is the same ad-supported streaming service as the Crackle.com website (and iOS apps) and has a decent catalog from Columbia Pictures, Tri-Star, Screen Gems, Sony Pictures Classics and other studios. It's obviously not as comprehensive as Netflix or Hulu but you're not paying a damn thing.
Removed:
Nothing!