Gmail is a fantastic email service, and a great alternative to Yahoo, which saw 500 million user accounts hacked in 2014, and AOL, the preferred email service for Mike Pence business. If you want to tap into the power and cloud storage offered by Google's Gmail service, but don't necessarily like the Gmail apps put out from Mountain View, then you've got plenty of choice when it comes to alternatives.

Thanks to the IMAP support built right into Gmail (head to Settings then Forwarding and POP/IMAP in the web interface to configure it), you can set up just about any email client to work with Google's email service. We've focussed on apps that are particularly well suited to Gmail's search-first, organize-later approach.
To help sift through the plethora of programs out there, we've also decided to prioritize apps with slick and updated mobile clients, so you can keep on top of your email while you're on the move.
---
G/O Media may get a commission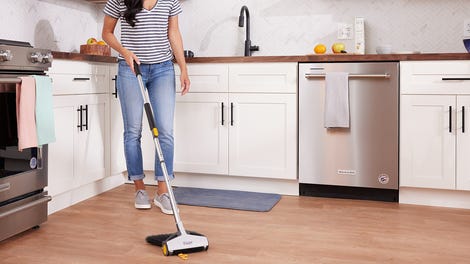 BOGO 50% Off
Flippr - BOGO 50% Off
If you're a serious emailer and can make use of the macOS app too (Windows "coming soon") then Newton should definitely be on your radar. You can save emails to apps like Evernote and Trello, build up contact profiles from LinkedIn and Twitter, and dismiss emails until you can open them on your desktop. Newton also has less social media focused features like read receipts, scheduled emails, an undo send feature, and snoozing capabilities.
Yet Newton (née CloudMagic) throws in those premium-level features for a premium-level price. To get everything you need to put up $49.99 a year, which might put some people off straight away, though there is a 14-day trial you can use to give it a spin first.
---
If you're in the market for a heavy-duty email client for your mobile then VMWare Boxer could be just what you're looking for: It connects to a long list of email services besides Gmail, and lets you blast through messages with bulk actions and customizable swipes. Its also got a Gmail-esque conversation view in case you miss Gmail, as well as support for labels and integration with Evernote.
The interface might not be in the running for the best-designed email client of the year, but it's still tidy and functional, and keeps all the key features within easy reach. Contacts and calendar apps are included too, so it's a one-stop replacement for a number of Google services besides Gmail, and connecting up all your email accounts is straightforward.
---
If speed is your main priority, and you're on Android, then give WeMail a look—it takes an instant messenger approach to emails, sorting emails by sender and automatically organizing as many of your messages as possible. It also supports voice input, so you can dictate those quick replies on the go without having to peck away at the keyboard.
Attachments are clearly presented too, and the search function is almost as fast as the one built into Gmail, while you can get all your accounts unified in a single inbox too (handy if you have a lot of Google logins to stay on top of). It's not an ugly app by any means, but what it lacks in spit and polish it makes up for with an abundance of helpful features.
---
4) Spark (iOS)
As far as iOS exclusives go, Spark is difficult to beat. The app wants to get you to "love your email again" and has a pile of tricks to try and kindle some romance—smart sorting (to keep those newsletters and notifications at a distance), quick replies with pre-loaded text for snappy responses on the go, and smart alerts for only the most important messages.
What's more, you can power through your inbox with (customizable) gesture controls, snooze emails until a later time, and easily integrate the app with other services like Google Drive and Dropbox. It's clean and crisp in the looks department too, and apparently a macOS client is in the works—but don't hold your breath for an Android one.
---
5) Microsoft Outlook (Android, iOS)
You may have tried and dismissed Outlook before, and that's totally fair, but it's earned a second chance: Microsoft has polished and improved the app a ton in recent years, especially on mobile (thanks to a few acquisitions), and you don't need to pay anything to use it. It looks the part, works across multiple platforms and the web, and includes some incredibly useful features.
Features such as the Focused inbox that automatically identifies your most important messages, just like Google's Priority Inbox. As with many an email client these days, there's also the option to snooze messages til later, plus customizable swipe gestures that make sorting through email on the go a breeze. There's an integrated calendar here too.
---
6) Inbox by Gmail (Android, iOS)
This one is a little bit of a cheat...Inbox is an alternative Gmail client made by Google itself. If you haven't had a chance to try it out since it launched back in 2014 then now is as good a time as any. It takes the basic foundations of Gmail and adds some extra twists for modern messaging, such as email snoozing, automated replies, smart sorting, and inline previews so you don't have to open an email to know its contents.
You can think of Inbox as Gmail but with more of the dirty work (like sorting and prioritizing) done for you. Take the way it automatically parses and collates information on your upcoming trips, for instance. It's actually not that difficult to use Inbox and Gmail together, so this is a good option if you don't want to stray too far from Google's primary email app.