A new report suggests the U.S. government used at least 1,000 Nazis as spies and informants during the Cold War. Amongst these "compromised men" was a top advisor to Hitler and another presumed guilty of "minor war crimes."
Writing in the New York Times, Eric Lichtblau cites interviews and declassified records to show how the CIA and FBI actively recruited Nazis after the war, and how, as recently as the 1990s, they refused to share information they had on Nazis living in the U.S. with other government officials.
During the Cold War, institution heads like the FBI's J. Edgar Hoover and the CIA's Allen Dulles "aggressively" recruited onetime Nazis of all ranks as secret, anti-Soviet "assets." They figured that their intelligence value outweighed their "moral lapses" in their service to the Third Reich.
Aleksandras Lileikis was a Nazi officer implicated in 60,000 Jews' deaths. He later worked for the C.I.A. before immigrating. (US Department of Justice)
One former SS officer was hired as a spy even after the CIA concluded he was probably guilty of "minor war crimes." Another officer, Otto von Bolschwing, was a mentor and top aide to Adolf Eichmann — architect of the "Final Solution" — and wrote policy papers on how to terrorize Jews.
G/O Media may get a commission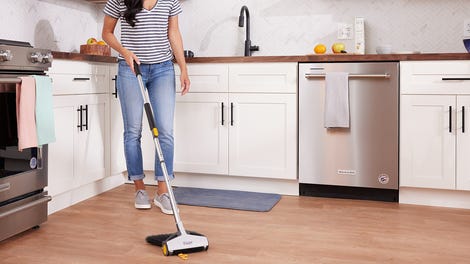 BOGO 50% Off
Flippr - BOGO 50% Off
Lichtblau writes:
In all, the American military, the C.I.A., the F.B.I. and other agencies used at least 1,000 ex-Nazis and collaborators as spies and informants after the war, according to Richard Breitman, a Holocaust scholar at American University who was on a government-appointed team that declassified war-crime records.

The full tally of Nazis-turned-spies is probably much higher, said Norman Goda, a University of Florida historian on the declassification team, but many records remain classified even today, making a complete count impossible.

"U.S. agencies directly or indirectly hired numerous ex-Nazi police officials and East European collaborators who were manifestly guilty of war crimes," he said. "Information was readily available that these were compromised men."

None of the spies are known to be alive today.
The CIA declined to comment for the NYT article.
Very embarrassing, indeed. The use of Nazis has always been a touchy subject for Americans. In the immediate aftermath of World War II, for example, General George Patton was appointed military governor of Bavaria, where he led in denazification efforts. He enraged many — including Eisenhower — after repeatedly comparing Nazis to Democrats and Republicans, noting that most of the people with experience in infrastructure management had been compelled to join the party in the war. The remarks forced Eisenhower to relieve Patton of his governorship in October 1945.
Also, in the dying days of the Third Reich, many high ranking Nazis naively believed they could negotiate peace terms with the U.S. and join forces against their mutual enemy, the Soviet Union. In a strange twist of irony, it now appears some Nazis got their wish after all.
Read the entire article at the New York Times.
Top image: Roni Schutzer/Flash90