I Used The Essential Phone For 6 Months
The Essential Phone was supposed to be the one. Envisioned by Andy Rubin, the father of Android itself, and expertly crafted from a luxurious combo of ceramic, titanium, and Gorilla Glass, the PH-1 had the kind of pedigree you rarely see from a startup, let alone one that was trying to put out its first phone. But when you look back, aided by the gift of hindsight, it's clear there was no way Essential could have ever delivered on the hype, especially after a launch plagued by repeated delays, difficulty delivering orders, and unfinished software. And with a price of $700 at launch, when I said the PH-1 was too expensive to have a camera that bad, that wasn't an opinion, it was fact.
Meet Microsoft's New Surface Laptops
But now, six months later, things have changed. After multiple price drops have brought it down to $500 and ample time to update its software, the PH-1 is, essentially, a different phone now.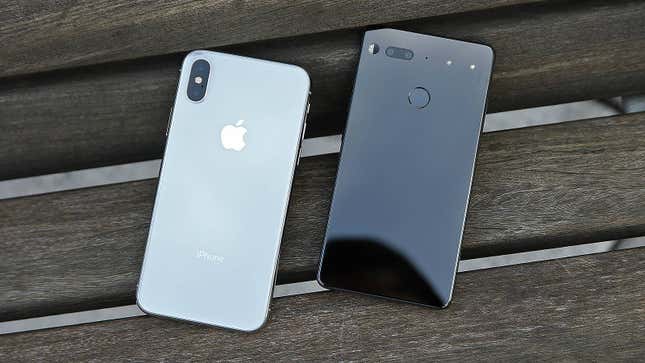 In the time following its launch, our PH-1 review unit spent much of its time sitting in a drawer. In the fall, Essential was quickly forgotten due to phones like the iPhone X, Google's second Pixel, and the return of the original big-ass phablet after a two year hiatus. The PH-1 wasn't really in the same class as those other flagships, to the point that using it as a comparison device didn't make much sense. But when I pulled it out about a week ago, I couldn't help but think that the Essential still looks like a dime.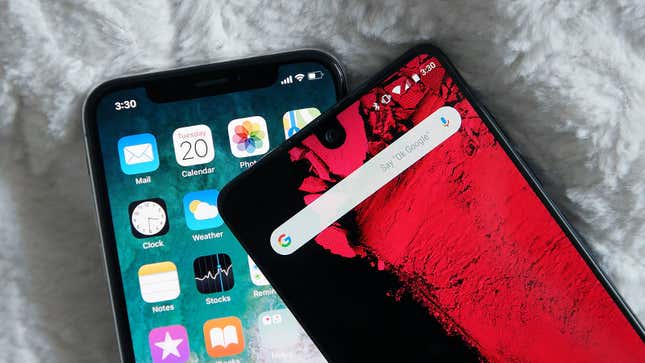 Even when viewed side by side with the iPhone X, the PH-1 makes Apple's ridiculously priced phone look clunky. There's no awkward camera hump protruding from its back or even a logo to take away from its clean, elegant lines. And in front, the cutout for the PH-1 8-MP selfie cam is both more stylish and less distracting than the iPhone X's bloated notch—all while delivering a higher screen-to-body ratio than Apple's handset too. There's no doubt Essential nailed the design, and I appreciate it more now than I did before.

Inside, the PH-1's UI is also spotless, running an unadulterated version of stock Android, which unfortunately remains on Android 7.1 instead of Android 8 Oreo. But the real test is in the phone's camera app. At launch, on top of delivering soft images with a noticeable lack of detail, the phone often struggled to focus or even snap pics back-to-back in a timely manner. However, over the course of several repeated camera updates, Essential has made some marked improvements. Shutter response is faster, though you'll still run into a bit of lag every now and then, and focusing speeds are quicker too.

But the most important change is an overall improvement to image quality. After digging up a shot I took with the PH-1 at launch, I went and grabbed the exact same shot now that the phone has had six months of tinkering done to its camera. Even just a passing glance shows how much better the phone has gotten, but when you zoom into 100 percent, it's obvious. Everything looks sharper and more detailed. Now you can see the texture on the concrete wall, and even colors look more vibrant. And the PH-1 doesn't look good just when compared to itself either.

In bright light, the PH-1 held its own against a photo captured by a OnePlus 5T. Sure, there are small differences in exposure and white balance, but if you look close, you might even say the OP5T's pic looks a little soft compared the PH-1. Finally, Essential is putting out pics the can stand up to equally priced competition. However, I do have to point out, this only holds true in well-lit conditions. In low-light, the PH-1 still labors. When I snapped a pic of a nearby plush in my living room with the lights turned down, I was shocked to see how different each phone's low light pic looked.

And all of this brings us back to pricing. While the phone still has it flaws, at $500, a lot of its quirks, such as its lack of a microSD card slot, wireless charging or any sort of water-resistance, are much more forgivable. So has Essential totally redeemed itself? Definitely, or at least as much as it could in the face of the hyperbolic promises it originally had about revolutionizing the industry.
It's not perfect, but it now it finally feels like Essential has something to build on. With a gorgeous body that is somehow more impressive than before, a tidy UI, improved software, and a price that makes sense, the PH-1 has carved out its niche. And even though we can't quite figure out what's going on with its new color options, those look good too.