The Wall Street Journal is reporting that the European Union is preparing to level antitrust charges at Google "in the next few weeks."
The culmination of a five-year investigation, a "person familiar with the matter" tells the newspaper that the EU is putting the finishing touches to charges. That includes asking companies that had previously submitted confidential complaints against Google to the Union to publish information publicly. Those companies, the newspaper writes, include shopping, local and travel firms, and the requests signals a "a strong indication that formal antitrust charges [are] being prepared" according to antitrust experts.
In the past, Google has denied anti-competitive behavior, pointing to product failures—Google+, anyone?—as a sign that competition is alive and well. Officials at the EU disagree The last antitrust chief, Joaquín Almunia, tried to push through antitrust charges against Google three times during his tenure; Margrethe Vestager, his replacement, is said to be planning "to move the case forward in a relatively short time frame," according to the Journal.
What will come of the charges if they materialize remains to be seen. Competition cases are heard by the EU commission, which acts judge and jury in competition cases, and appeals are rarely overturned. If Google were found guilty, it could be fined up to 10 percent of its annual revenue. Equally, it's plausible that the search giant could attempt to strike some kind of settlement deal with the EU, in which it resolves to change its policies.
All that remains to be seen, of course. But either way, if the stories are accurate, it seems the EU is about to get serious on Google. [WSJ]
G/O Media may get a commission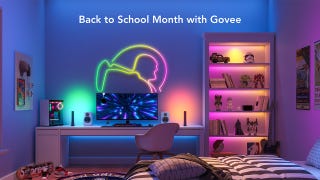 Back to School
Back to School Month with Govee Sale
Image by Anthony Ryan under Creative Commons license