The Exorcist returns tonight, to the delight of its smallish but passionate fanbase, who have discovered it to be the best horror TV series currently on the air. If haven't yet caught this excellent show—or if you did watch season one, which wrapped up in December, but need a refresher—we've got you covered with everything you need to know before season two starts tonight.
Here's the Deal
The Exorcist isn't really an anthology show in the manner of Channel Zero or American Horror Story, but it wrapped up its central season-one storyline—about a pair of Chicago priests called to help the possession-plagued Rance family—with a satisfying sense of finality. Midway through, we learned that the family matriarch (Geena Davis) was actually the grown-up Regan MacNeil from the original Exorcist film. It was a very clever way to tie the show to the iconic movie, as well as to free it, in future seasons, from having to make direct references to the horror classic. After the season one finale, the path was left clear for an all-new Exorcist chapter to begin.
That said, season one did leave some very intriguing loose ends that were ripe for future exploration, including a tip-of-the-iceberg revelation of some very devilish corruption at the highest levels of the Catholic Church. Also, main characters Father Marcus (Ben Daniels) and Father Tomas (Alfonso Herrera) spent practically the entire season chasing their own personal demons, in both the human and supernatural sense; it wasn't until the very last episodes that we saw them working together as a team. It was a hard-earned partnership between two men who are very different and rarely see eye to eye—but who grudgingly learned to respect each other anyway.

G/O Media may get a commission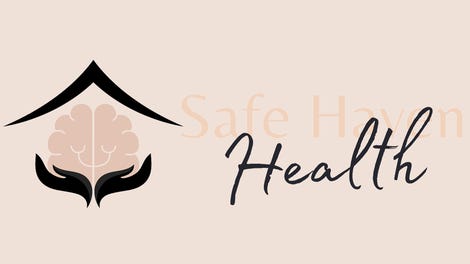 Addiction counseling
Safe Haven Health
Who's Who
Father Marcus (Ben Daniels)
Technically, he's ex-Father Marcus, having been excommunicated for his rebellious behavior during season one. We learn, via flashbacks, that he had a tragic and brutal childhood and turned to the church after having a demonic encounter as a child. One very brief, flirty glance in a bar scene suggests he might be gay, but so far the show hasn't explored his personal life too much. Mostly, he's a determined holy warrior, emphasis on the "warrior"—he pulled a gun on a fellow priest that was trying to interfere with an exorcism in the very first episode—and is just generally in the habit of putting himself at great mental and physical risk when he's battling evil. He's nearly as intense when he's off-duty, too.
Father Tomas (Alfonso Herrera)
When we first meet him, Mexico-born Tomas is very eager and idealistic; he has a dwindling congregation in a ramshackle church, but he's determined to serve his God and his flock to the very best of his ability. This includes helping the Rance family; it's Tomas who seeks out Marcus (after glimpsing him in a vision) when he realizes their problem is way beyond his field of knowledge. He's also a kindly uncle to his adolescent nephew, offering childcare when his harried sister needs a hand. Through his sister, we also learn of Tomas' past temptation, an attraction to a married woman that flares up again when his faith begins to waver halfway through the first season. But just as Tomas helps Marcus get back in touch with his sense of humanity, Marcus helps Tomas get his head back in the game—and to unleash his inner badass when he needs it the most.
Father Bennett (Kurt Egyiawan) 
This is the character that Marcus pulls a gun on in the very first episode, and initially, it's hard to like this uptight enforcer who's sent directly from the Vatican to check up on the loose-cannon priest. But as season one progressed, Bennett began to sniff out a very dark conspiracy among his bosses qne he became one of the good guys (very nearly getting himself killed in the process). In season two, while Marcus and Tomas hit the road taking on new possession cases, Bennett will be back home at the Vatican, pretending everything is totally chill but secretly poking around, trying to figure out exactly how high up the evil goes, and who inside the Catholic Church is pulling the strings.

Who's New
Andrew Kim (John Cho)
The Star Trek actor plays a former child psychologist dealing with the recent death of his wife. He puts his former career skills to use running a group home for at-risk foster kids—in a sprawling house which happens to be situated on a misty island covered in deep, dark woods off the coast of Seattle. He's drawn into the story when one of the five kids under his care starts acting in a way that would, you know, require the services of a pair of itinerant exorcists.
Verity (Brianna Hildebrand)
The Deadpool scene-stealer plays one of the kids living in Andrew's group home. We don't know too much about Verity yet (main question: is she going to be the unfortunate soul who gets possessed?) other than the fact that she's about to age out of the foster-care system. Perhaps she's kind of the mother figure of the group, and will end up helping Tomas and Marcus connect to the family? It's much too early to predict, though.
The Horrors to Come
While we can only speculate on the twists and turns of the plot at this point, we do know that the season will open six months after the conclusion of season one, with Tomas and Marcus helping a troubled soul in Montana. We'll also meet Andrew and his crew and start to realize that something supernatural is going on in their midst, and Bennett will be off doing his sneaky detective work in Rome.
If that description of Andrew's island home wasn't a dead giveaway, there's definitely going to be all kinds of spooky atmosphere swirling through the trees even before Tomas and Marcus arrive. The show's production shifted to Vancouver for budget reasons, but that practical change also opened up a lot of new creative possibilities, too. At this year's San Diego Comic-Con, The Exorcist creator Jeremy Slater and showrunner Sean Crouch said they were excited to work within a setting that would be the complete opposite of the Rance family's urban Chicago stomping grounds; they also cited J-horror films like Dark Water and Ringu as season-two inspirations. (To that end, promo images for the second episode feature an old well that looks particularly ominous and Ringu-like.)
Seriously, Watch This Show
At the risk of sounding like a broken record, The Exorcist is one of the most exciting, entertaining, and well-produced horror shows ever to grace the airwaves. It offers intriguing characters—beyond the main stars, even the supporting players are also unusually well-drawn. Last season, even the Rance daughter who didn't get possessed had her own haunting backstory, and there was a cool subplot about Father Marcus befriending a couple of Chicago occult experts (it didn't end so well for them, but it was fun getting to know them anyway). It's well-written; even viewers who predicted there'd be an Exorcist movie twist in season one probably didn't expect the show to depict Regan's demon-stalker the way it did: as a creepy man who ingratiated himself first with her vulnerable teen daughter. It takes on issues of faith, but it's careful not to condemn the Catholic Church in a general sense—in this context the villains are those who are literally evil beings, and/or have been corrupted by evil, and there are religious characters (particularly Father Bennett) who are able to hold fast to their own beliefs even while they're starting to suspect the institution is letting them down.
And finally, if you're a horror fan, you will appreciate that the show is both legitimately scary and exuberantly gory (exhibit A: the hand-chomping photo you see above). It's always done in the service of the story—and with an enthusiastic desire to freak you the hell out.
The Exorcist: The Next Chapter premieres tonight on Fox.