When people discuss data privacy, they think about Google's grasp on their email, Apple's lack of iPhone address book security, or some other scenario which immediately affects them. But the New York Times reports that there is one organization few of us ever consider:
"It knows who you are. It knows where you live. It knows what you do... It peers deeper into American life than the F.B.I. or the I.R.S., or those prying digital eyes at Facebook and Google. If you are an American adult, the odds are that it knows things like your age, race, sex, weight, height, marital status, education level, politics, buying habits, household health worries, vacation dreams - and on and on.

"Right now in Conway, Ark., north of Little Rock, more than 23,000 computer servers are collecting, collating and analyzing consumer data for a company that, unlike Silicon Valley's marquee names, rarely makes headlines. It's called the Acxiom Corporation, and it's the quiet giant of a multibillion-dollar industry known as database marketing."
We all know such organizations exist, of course, by Acxiom operates on a terrifying scale. The Times reports that Acxiom's servers process more than 50 trillion data transactions a year. Its database, apparently, contains information about 500 million consumer worldwide—including the majority of US adults— and on average holds 1,500 data points for each of them.
Unsurprisingly, it makes its money by selling its information, to customers like Wells Fargo, HSBC, Toyota, Ford, and even Macy's. In truth, it will sell data to anyone who can afford to buy it. Business seems to be booming, too: last year, it posted a profit of $77.26 million on sales of $1.13 billion.
Now, its reach is spreading, and it's becoming increasingly involved in targeted digital marketing, which is bringing the organization out of the shadows for the first time. The Times article goes on to take a look into what might come of the new-found attention, and how it affects us as consumers—and it's well worth reading. [New York Times]
G/O Media may get a commission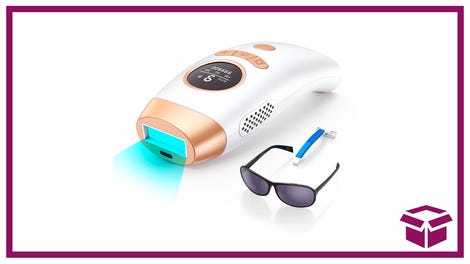 58% Off + Coupon
IPL Hair Removal Device
Image via Tischenko Irina/Shutterstock