Gary Whitta talks about writing for Star Wars, plus more about the possible 23 Jump Street/Men in Black crossover. Bridget Regan discusses a Peggy/Dottie showdown on Agent Carter. Plus, a better look at Daredevil's costume, and sneak peeks of Cinderella, The Walking Dead and Arrow. Spoilers!
Top image: Game of Thrones.
23 Jump Street
Chris Miller discusses the possibility of the franchise crossing over with other films, following the rumors of a potential team up with Men In Black for the next film:
Well, it's very, very early on in this crazy fever pitch, but it's definitely a really interesting concept that makes you think. Talking about it, developing it with Jonah and Channing and Rodney and the studio, we can't just do the, "Hey, it's the same thing again" schtick, because we did that already.
[ Coming Soon]
---
Indiana Jones
MTV interviewed Chris Pratt on the Oscars red carpet, and the actor seemed very non-committal regarding the rumors linking him to the reboot of the franchise. [ MTV]
---
Star Wars Spinoff
There's no real details here, but Gary Whitta has nothing but nice things to say about his time writing the script for Gareth Edward's spinoff film:
I think any time you're dealing with something that has some personal significance to you, you instinctively approach it with a great degree of appreciation and respect. I grew up with Star Wars, it played a pivotal role in setting me on my lifelong course as a writer, so to have the opportunity to contribute a new piece to the ongoing legacy of that is both humbling and daunting. I don't think I've ever worked harder on anything or with more conviction and commitment, and that includes my own original projects, which I never thought I'd hear myself say. If you ask my wife she'd tell you I was not the easiest person to live with while I was working on it because I was unable to think about anything else the vast majority of the time.
G/O Media may get a commission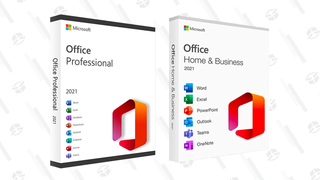 89% off
Microsoft Office Professional 2021 Lifetime License
[ /Film]
---
Cinderella
Cinderella earns her name and Cate Blanchett revels in being mean in this clip from the film. Below that, a poster focusing on Cinderella herself - see more promo pictures here. [Spoiler TV]
---
Game Of Thrones
Alfie Allen talks about how Theon's torture and mutilation at the hands of Ramsey has impacted on the character:
I was also speaking with David and Dan about that part of his anatomy being lost, and how appropriate and relevant that was to the character of Theon. That's where all his power came from, essentially. Yeah, exactly. It's a big part of his identity, you know? Before that, he had an identity crisis — wanting to be loyal to the Greyjoys, and also wanting to do the deed that Robb Stark wanted him to do. But he was quickly turned by his family. So his only point of authority, really, was in the bedroom. He does start trying to make his own decisions, but he messes up. His lot in his own life was made by himself. But now he's being punished for his sins, strapped to the cross....
And he discusses the scene where he plays Reek, pretending to be Theon, and how difficult that was to play:
It can be kind of daunting, but at the same time, there's just such depth there. To be able to go there and try and tackle that — I think it's quite a compliment to (pauses) … to myself! (laughs) No, I mean it's really down to those boys David and Dan having that faith in me, leading up to that moment when, as you say, he's pretending to be Theon again.

It was kind of daunting to do, and it did kind of confuse me slightly. But it was needed, and I think it shows where Theon may be returning at some point. I guess that might be the first start of it. For me, the real first start of [Theon coming back] is when he finds out about Robb Stark's death. There's a part of his brain that's been inactive that maybe gets reactivated by that news.

Right, you take that slight pause when you get the news about Robb during the scene where you're shaving Ramsay Snow [Season 4, Episode 2, "The Lion and the Rose"]. It's a very subtle moment, which got us all thinking, "Oh, is Theon resurfacing?"

Yeah, exactly, and it was intense doing that scene. When we finished shooting, a lot of people were very pleased with it. They could just feel that vibe coming out of the scene, and hopefully it permeated right through to the audience — and I think it did.
And now we want to rewatch the scene where Reek shaves Ramsay and hears that Robb is dead, to see just how he hints that Theon's brain is "reactivated" by the news.
More at the link. [Digital Trends]
---
Supergirl
Calista Flockheart has joined the pilot as Kara's boss Cat Grant. According to The Hollywood Reporter, in the pilot Cat is a 'self made media magnate', and Kara will work as her assistant. [THR]
---
The Last Man On Earth
In the same interview he discussed 23 Jump Street in above, Chris Miller also had this to say about the new post-apocalyptic comedy:
We had a much longer draft of the pilot about him figuring out how to syphon gas out of a car, figuring out how to operate a generator. One of the interesting things about it is he's a guy who's not a rugged mountain man. He's a schlubby normal guy who doesn't know how to do anything, so it's about learning how to make and do things again.
---
Olympus
Syfy's mythological series will premiere April 2nd. Here's a short synopsis for the series, via Spoiler TV:
Olympus is a mythological drama series which will take viewers into the action-packed world of humans, Gods and monsters over the course of 13 episodes.

Olympus tells the story of how a few brave men and women banished the Gods to the realm of the unconscious - a place they called the Underworld or the Kingdom of Hades. The series follows the protagonist as he seeks the truth about his past, which may be intertwined with the Gods themselves.
---
12 Monkeys
Here's a short synopsis for the eighth episode:
The Core that powers the time machine is fading. To get Cole back from the past, Jones must convince her former colleagues at the military operation "Spearhead" that her mission is worth saving.
---
Person Of Interest
Here's the press release for 4.17, 'Karma':
REESE AND FINCH TRY TO PROTECT A PSYCHOLOGIST WHO HAS AN UNORTHODOX METHOD OF HELPING HIS CLIENTS GAIN CLOSURE, ON "PERSON OF INTEREST," TUESDAY, MARCH 10

"Karma" – Reese and Finch try to protect a psychologist whose unorthodox methods for helping his patients find closure could cost him dearly. Meanwhile, flashbacks reveal Finch's fragile state in the days following the bombing that killed his best friend, Nathan Ingram, on PERSON OF INTEREST, Tuesday, March 10 (10:01-11:00 PM, ET/PT) on the CBS Television Network.
---
Doctor Who
According to fans using the Doctor Who Set Report tag on twitter, the show will soon be filming scenes in Tenerife:
---
Agent Carter
Bridget Regan discusses filming the ultimate showdown between Peggy and Dottie for the season finale:
TVLINE | And most importantly: We get a Peggy/Dottie showdown?

I mean, come on — what sort of finale would it be if that didn't happen? Am I right? Yes, that showdown has been brewing throughout the course of the season and it does come to fruition. Peggy is good, and that's what surprises Dottie every time — and that's why she likes her even more. It's a game to her.

TVLINE | Who was more excited for that scene, you or Hayley?

Hayley's done so much action and stunts this season. I had a great fight sequence with Enver [Gjokaj, who plays Sousa] and that whole sequence down the stairs…. But I was really excited to have a longer fight sequence. I've been doing some training with some stunt guys and it was great to put it into action.
[TV Line]
And in two clips from the episode, Howard Stark makes a typically subdued entrance to the SSR offices, and then the SSR arrives at a crime scene. [Spoiler TV]
---
The Walking Dead
Danai Gurira talks about Michonne's response to Rick and the group's wariness of the promise of a new life in Alexandria:
She has hope for them. She does know everyone still has their humanity, but I do think it's a question. I don't think she walks in there thinking we're just going to be happy campers for the next God-knows-how-long. There's always an awareness that everything is going to be a step-by-step process, and we're not quite sure what lies beyond those gates. But the battle that is won in this episode is that they found enough space for hope inside of them. The next battle is, "OK, who are these people and can we adapt?"
[TV Guide]
Episode 5.13 may be called 'Forget', according to information from a Spanish-language TV guide. [Spoiler TV]
Here's two clips from the next episode, 'Remember'. In the first Carl warily investigates a seemingly secure house, and in the second, Rick and the group are hesitant about entering the Alexandria Safe-zone. [CBR]
Here's a promo picture from the episode - see a few more here. [Spoiler TV]
---
Daredevil
The front cover of Film Ink gives us a well lit, clean look at Matt Murdock's initial costume as Daredevil. [Coming Soon]
---
The Vampire Diaries
Here's some promo pictures from 6.16, 'The Downward Spiral' - check out more here. [Spoiler TV]
---
Arrow
Finally, here's two clips from Wednesday's episode, 'Nanda Parbat'. In the first (starting at 1:25), Nyssa and Ra's discuss the survival of Oliver Queen, and in the second, low quality clip, Ollie and Thea get into an argument.
---
Additional reporting by Diana Biller and Charlie Jane Anders.