Did Orson Welles really cause the mass mayhem with his 'War of the Worlds' radio broadcast on this very night in 1938? Historians aren't so sure. What is certain, however, is that Welles was definitely reporting a real attack before being forced to spin that truth as fiction—by the very aliens invading earth.
At least that's how the story goes in The Adventures of Buckaroo Banzai Across the 8th Dimension, a wacky, weird, totally WTF sci-fi romp from 1984. Pre-Robocop Peter Weller stars as our eponymous hero, an all-around super cool dude in a kind of proto-Pee Wee Herman grey suit and bow tie who is also—no biggie—a physicist! Neurosurgeon! Test pilot! And rockstar! He can go from performing surgery to driving his custom jet car through solid matter—literally, a gigantic freaking mountain—to leading his band of equally cool dudes—the Hong Kong Cavaliers—onstage like nothing at all.
The plot, as you might guess, is bonkers, featuring a completely committed John Lithgow in an off-the-wall performance; a very Jeff-Goldblumian Jeff Goldblum (he's wearing a bright red cowboy outfit for most of the film); a somewhat mad Ellen Barkin; and a ton of bizarro "hey it's THAT guy!" cameos.
There's spacecrafts and rastafarians and Air Force coverups and a lot of suspicious guys named John who all happened to apply for US social security cards on the same day in the same town: poor old Grover's Mill, New Jersey, site of that Wellesian extravaganza mentioned above. It's up to Buckaroo Banzai and his crew to save the planet from these 8th dimension interlopers.
Confused? Watching this movie won't help! It's nuts, but a hell of a journey. And one thing's for damn sure: Wherever you go, there you are. [Amazon]
G/O Media may get a commission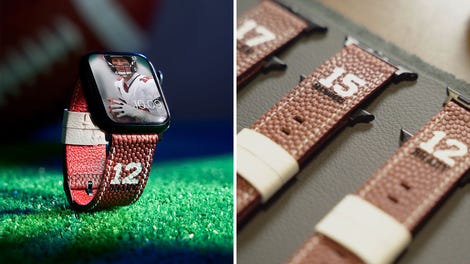 Official NFL PRODUCTS
Official NFL Apple Watch Bands
---
Welcome to Movie Night, where Gizmodo staffers tell you what you should be streaming tonight.