Though iPhone OS 4's real potency will come when developers seize the new tools and build multitasking apps that do crazy, crazy things, many of the OS's inherent secrets are coming to light. Updated: More secrets.
You might have spotted some of these screens in our thorough hands-on videos, but most of nuggets below are new discoveries. If you are playing with the iPhone OS 4 beta and notice some cool features we didn't spot, send a screenshot our way (to Rosa or Wilson), making sure to black out any embarrassing personal data, and we'll verify it and add it to this compilation.
Thanks to Dan E., DC, Zach, Lazardo, Zev, Mike O., Jeff H., Frank G., Jason, and Jeffrey W. for sending in screenshots and tips.
G/O Media may get a commission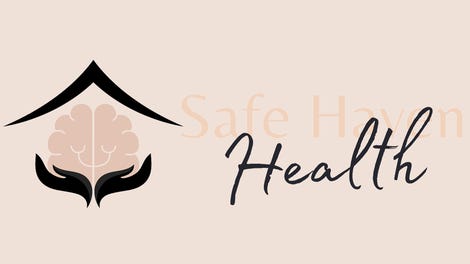 Addiction counseling
Safe Haven Health
To bypass gallery view, click here, but no guarantees of how good the pics will look.
Cellular Data On/Off
You now have the option to toggle cellular data off.
SMS Character Count
Guilty of running long on short messages? Now you can turn on a character count for SMS.
SMS Search
Just as you can search your inbox, you can now search SMS messages.
Home Screen Backgrounds
You can set separate backgrounds for your lock screen and home screen.
Camera Zoom
By tapping the screen or sliding the little bar, you can zoom in and out when taking a picture.
Web and Wikipedia Search
Can't find what you need on the phone? Jump to the Web or Wikipedia straight from the global search screen.
Borderless Document View
When screens are small to begin with, every millimeter counts. Document previews in the Mail app now eliminate pesky iPhone borders, giving you the most space you can get. (Still not much, but a marginal improvement.)
Streamlined "New Contact" Screen
You can now enter more contact data without leaving the main screen. When you consider that every green plus signifies an annoying jump to another screen, you can easily see how much better it is now.
Events, Faces and Places in the Photo Menu
If you are an iPhoto user, you can now sync pics to the iPhone (and iPad) via Events, Faces and Places, meaning less reliance on the artificial act of creating new albums.
Lyrics/Podcast Data Toggle
UPDATED: Though viewing lyrics you pasted into iTunes (or podcast data) on your iPod Touch or iPhone can be fun, apparently some people wanted to be able to turn it on or off globally. Now there's a toggle. Happy?
Spellcheck!
Now, wherever you're typing, those little red underlines aren't far behind. Just remember that Apple's blind-eye-towards-profanity policy will certainly apply here, as it does with auto-correct.
Resize Photos While Sending
This very cool time-saver pops up when you're emailing a photo, just after you hit "Send." Depending on how big the file is, you can have two to four size options, including "Actual Size."
New Playlists
On-the-Go Playlists seem to be officially dead in iPhone OS 4, replaced by a more sensible "Add Playlist..." The benefit here is that you know it's something that will be synced back to iTunes, and you get to name it up front.
Art in Album View
When you browse albums, and find one you like, you get more than just a list of tracks and a shuffle command. You get a little thumbnail of the album itself, and the length, track count and release date.
App-Specific Location Services
By heading to Settings > Location Services, you'll be able to toggle which apps you're allowing to find your location and see which ones used the privilege recently based on the little compass arrow icon next to them.
Game Center
There's not much that can be done in the Game Center right now, but one day it'll allow you to play against your friends, compete for high scores, and earn achievements.
Email Threading
You can set your email messages to thread.
Long Alpha-Numeric Passcodes for Lock Screens
No longer are you limited to guarding your precious data with four numbers! Now you can set longer, alphanumeric passcodes for your lock screen.
Unified Inbox
You can view all your emails in one spot or segregate them to separate inboxes.
App Folders (with Alerts)
A lot as been said about app folders, but did you know that if any alerts hit any apps inside a folder, the folder gets an exclamation point?
Contact Pictures in Emails
If you receive an email from a person who has a picture in your contacts, you'll now see a tiny image of him or her in the corner.
Folders in the Dock
It's not surprising, but it's good to know that you can in fact stick folders into the dock.
Closing Apps
Curiously enough, it's possible to actually close apps from the app tray. All you do is hold down an icon—just as if you're trying to delete it—and wait for the minus sign to pop up.
A Shiny New Calculator Icon
It's not a crazy feature, but the calculator icon does look a bit different now—same old calculator app though.
Birthday Calendar
There's a birthday calendar—which you can toggle off—which compiles all the birthdays from your contacts.
Smart Links For Dates and Addresses in Emails
Addresses and dates in emails now turn into links which can be used to look up the locations or add the dates as events. This is similar to what you see in the Gmail web client.
Double-Tap and Hold Brings Up Phone Favorites
Not our favorite hidden secret, the beloved Phone Favorites shortcut has been demoted. Instead of the double tap—which now brings up the task manager—you have to double-tap and hold. Single-tap holding of course triggers Voice Control. Now, what the hell happened to double-tap for iPod controls? Anyone know? Apparently double-tapping the home button when music is playing will still bring up the iPod controls when the screen is locked.
Bluetooth Keyboard Pairing
You can now pair your Apple bluetooth keyboard with your iPhone.
Failed SMS Notification
In the past, you wouldn't be aware if an SMS failed to send until you actually checked in the message screen. Now you get a lovely little exclamation mark to notify you that something went wrong.
Note Syncing
Hello! There's now a toggle allowing you to turn on sync for notes.
In-Page Video Playback in Mobile Safari
Instead of bumping you to a QuickTime mini app every time you stumble upon compatible video, the new iPhone Safari browser does what the iPad does, and shows you the video right there on the page. If you want to go full screen, you give it a tap. It's your choice now.
Vertical YouTube
You can finally watch YouTube videos in a vertical orientation.
Keyboard Layouts
You can switch to your preferred type of keyboard layout.