Considering how Dark Nights: Metal has been all about delving into the horrific, mind-bending fears that dwell within Batman's mind and the Dark Multiverse, you'd think that DC's next big comics event might have been a bit more grounded. Sorry, folks. This one's going to be a doozy as well.
Following the events of Metal, which is slated to wrap up in mid-March, DC's heroes and villains will find themselves united against a common enemy who may be more powerful than all of them combined. Justice League: No Justice is co-written by Scott Snyder, James Tynion IV, and Joshua Williamson, with illustrations from Francis Manapul.
The No Justice four-part miniseries will see classic Justice Leaguers like Wonder Woman team up with villains like Starro and younger heroes like Beast Boy after Brainiac deduces that their only hope of survival is to split up into specialized teams. Speaking to IGN, No Justice artist Manapul emphasized that the four distinct Justice Leagues we're going to see are going to be the stuff of a fan's wildest dreams. He's not wrong, but that doesn't mean he's quite right either.
Here are the squads:
G/O Media may get a commission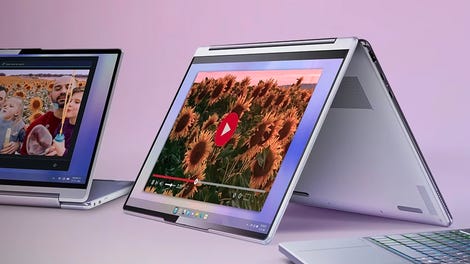 up to 70% off
Lenovo Spring Clearance
Team Entropy (a.k.a. the Brooding Goths)
Batman's Justice League is composed primarily of people who were at one point in time villains and are renowned for their killing abilities. But between Bruce Wayne, Lex Luthor, and Slade Wilson, Team Entropy is arguably the most brilliant of the Justice Leagues and is best equipped to deal with the chaos for which their team was named. Q: Why's Beast Boy there? A: The chaos team needs a little spontaneity.
Team Mystery (a.k.a. the Foreign Exchange Students)
Superman and a team of DC's most powerful aliens, including Starfire, Starro, the Martian Manhunter, and Sinestro, arguably have the most deadly array of superpowers among them. Their abilities to fly through the vacuum of space and dole out massive amounts of damage would make them ideal candidates to deal with whatever is coming head on.
Team Wonder (a.k.a. the Drama Club)
Out of all the Justice Leagues, Wonder Woman's team of magic users appears to be the most likely to actually fight for justice seeing as how every member is an active hero. But the inherent goodness in Raven, Doctor Fate, Wonder Woman, Zatanna, and Etrigan is a likely indicator that whatever mystical threats they'll be facing will be designed specifically to corrupt them. That'll be fun to see.
Team Wisdom (a.k.a. the Nerds)
Every superhero team has at least one or two super scientists who pop up from time to time to save the day with their superior knowledge and command of quantum physics or some such. But if you were to put a team of super scientists together, you wouldn't want a bunch of regular old super PhDs, you'd want a squad of edgy, broken, dangerous, and brilliant minds who are personalities first and academics second.
What the Flash's team of genius know-it-alls lack in personal history, they make up for in their collective creativity and ingenuity. It's not clear what sort of problems they're be handling, but suffice to say that it'll involve Harley smashing things with her mallet and the Atom shrinking down to... be small.
Currently, no other artists have been announced for No Justice yet—but we're sure to hear more about the series and what's going with Team Wonder's color scheme when the miniseries begins on May 9.