Right now, some 7,200 Central Americans—including many women with small children—are migrating north toward the U.S. in large, openly visible groups called caravans. It's a dangerous journey that may involve crossing more rivers and encountering human traffickers, but the desperation is real for many communities in Honduras, Guatemala, and El Salvador from where these families hail.
A complex mix of issues has pushed these people to flee their homes, including violence and economic troubles. But there's also climate change.
"Central America, in general, has had chronic impacts of climate change," Ana María Mendez Libby, the country director of Oxfam Guatemala, told Earther.
Honduras is the country most affected by climate change already, according to a 2018 report that looked at the years 1997 to 2016, while Nicaragua was among the top five most affected. The main influence climate change is having on this region is driving temperatures up and making rainfall more variable. For more than 1 million families who rely on agriculture in the Dry Corridor, the tropical arid forest region of Central America's lowlands along the Pacific coast that suffers from irregular rainfall, the devastation can look like years of severe drought exacerbated by El Niño, with blips of intense flooding when torrential rains hit.
G/O Media may get a commission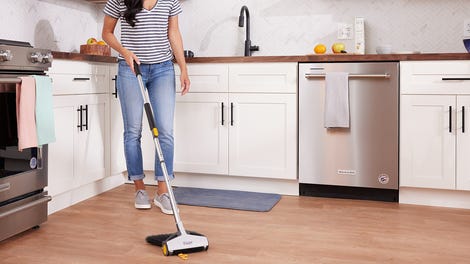 BOGO 50% Off
Flippr - BOGO 50% Off
Experts can't always quantify the number of people who migrate out of a country, but they can estimate migration based on the number who get sent back, explained Mendez. And those estimates show migration from El Salvador, Honduras, and Guatemala, in particular, has shot up over the last 10 years.
This spike followed years of severe drought in the Dry Corridor. The situation reaching a new level in 2015, which saw the worst drought in 30 years.
This year, the drought continues with the governments of these three countries reporting nearly 700,000 acres of losses in corn and bean crops. In El Salvador, this triggered an emergency response. There's also a leaf rust disease that's been plaguing the coffee crops since 2012, which is linked, in part, to climate variability.
And these events don't only impact the people who work the bean, coffee, and corn fields. Reduced agricultural production also impacts parents who rely on these staple crops to feed their children. The 2015 drought, for instance, left more than 3 million people suffering from food insecurity. During El Niño years that spur more drought, Honduras' children see a drop in nutrition, school attendance, and ultimately an increase in migration, per the U.N. Human Rights Council.
"The main driver is, yes, desperation," Mendez told Earther. "They have seen it's not a seasonal desperation. It's an ongoing continuous desperation for their entire life."
Of course, people flee these countries for many other reasons too, violence being an obvious one. El Salvador and Honduras have the highest murder rates in the world, per the World Bank. And people are also escaping economic hardship, according to Mendez. Honduras is the second poorest country in Central America, and Guatemala experiences income inequality at extreme levels, according to the CIA World Factbook. Then, there are also sociopolitical norms that lead to the oppression of women, like El Salvador's flat-out criminalization of abortion. The list of reasons goes on.

"There's no clean water," Mendez said. "There's no health, no education. There are no secure environments mainly for women and children and youth."
The role agriculture and environmental woes have played in the lives of those walking among the migrant caravan remain unclear, but these are the types of circumstances that can push a person who's been considering the journey over the edge, said Diego Pons, a research scientist at Columbia University's International Research Institute for Climate and Society.
"They don't want to migrate," Pons told Earther. "They don't want to be away from their families. They don't want to be away from the connection they have to their land, but if it's not producing enough to feed their families, [migration] is one of the solutions they have to do."
If the caravan succeeds in safely reaching the U.S.-Mexico border, this may be a template for future mass migrations. As climate change drives temperatures higher and results in more extreme weather, the number of people looking for an out will only increase. And with an El Niño forecasted later this year, the number fleeing may go up soon. People like Pons are focused on figuring out how to help farmers manage future climate risks in order to help them stay home, which is where most want to be.
Until then, get ready. As Salvadoran Environment and Natural Resources Minister Lina Pohl put it this week, "The next migrants are going to be climate migrants."