'Tis the season to be sorting through the most stunning images of the year. And as always, National Geographic's yearly contest offers some of the best that nature photography has to offer. Take a look at our favorites.
Top: Fight: Praying mantises in Kahramanmaras, Turkey. By Mehmet Karaca.
Last year's contest produced some incredible photos, and this year is no exception. There have been 1,000 entries so far — so we certainly don't envy the judges.
G/O Media may get a commission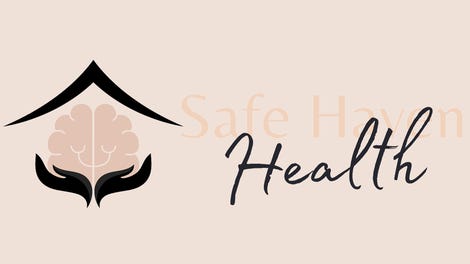 Addiction counseling
Safe Haven Health
All images and captions via National Geographic 2013 photo contest.
Orta Lake Storm Chasing, Riccardo Criseo
I have spent the entire summer chasing thunderstorms all around Italy. I usually stand in front of the camera, to modify the parameters according to lighting's distance and intensity. This time I was in a very dangerous situation, I was completely surrounded by lightning strikes, so I chose to leave the camera on the tripod shooting in automatic mode. I spent about 15 minutes on the ground, as far as I could from any conducting material, and I protected my eyes and my ears hoping for the best. When I finally looked to the pictures I was very impressed by the size and intensity of the storm.
Mara, Majed al Zaabi
We just wanted to search for a Leopard that morning, but we found a group of giraffes moving toward a small lake and start drinking. It was a nice moment when the Giraffe finished and left a letter "S" shape in the air.
Sky Swimmer, Vincent Truchet
After looking for a green sea turtle nest for a long time, I found one. I was staying in the water close to the beach, and many turtles came in the sea, trying to go the ocean. One of them came straight toward me and I put my camera lens just below the surface.
Where the Buffalo Roam, Glen Hush
I had been in Teton National Park for 5 days and hadn't yet seen the tops of the Teton Range due to non stop storm systems moving through. October can be like that in this majestic part of America. Large herds of bison roam free in this park as well as in Yellowstone, just to the north. It is an awe inspiring sight indeed. After taking pictures of this herd, I felt that I had been "shut out" as the mountain peaks had still not been revealed to me. It wasn't until I looked at the pictures on my computer that I realized that in a few frames, the peaks had been revealed. What a great surprise.
Baby Whale, Gaby Barathieu
A baby humpback whale seen near Reunion island.
Anemone fish with tongue parasite, Peter Allinson
Rare photo of a tongue parasite in an Anemone fish, taken in Komodo, Indonesia.
Long Penguin, Max Seigal
A long penguin standing in the surf on South Georgia Island.
Deer Calling, Prashant Meswani
Taken early morning while at Richmond Park, London, in Late October.
Shake It, Robert Pfaffenbauer
A brown bear shaking off its wet fur in Kamchatka, Russia.
Brown Bear Cubs, Graham Erik Mandre
The picture is captured using a special hide placed to the primeval forest in Finland. High trees offer protection to the brown bear cubs being vitally important to survive from all the dangers around them. Bear cubs are threatened especially by the other male bears, who might attack and take their lives without any doubt. Thus, fast climbing on trees is one of the most important skills for bear cubs in order to survive and they are always ready for it.
Eastern Screech Owls, Graham McGeorge
Eastern Screech Owls like to take over woodpecker nests that have been dug out over the years in pine trees, which are the main species of tree at this swamp. Fish and wildlife also paint a white ring around the base of a tree that has active nests in order to avoid when conducting controlled burns. Screech owls can range in height anywhere from 8-10 inches, so you have to have a sharp eye to find these little birds of prey. I spent the first few weeks of April this year photographing the grey morph screech owl that was living in the nest and had no idea there were three owlets inside.
Hummingbird, Scott Bechtel
While photographing hummingbirds in British Columbia I shot this male Rufous just as he fanned out to show his authority when another male Rufous appeared over my head.
Morning train, Teruo Araya
Taken at Mishima town in Fukushima pref. The first train goes across the railway bridge through in morning mist. The train moves forward little by little, slowly.
Ripples on Carezza Lake, Antonio Chiumenti
Carezza Lake is a pearl of the Dolomiti. Nestled between an ancient forest of grand firs and the Latemar Mountain is a place of legends and beauty. A nymph lives under its emerald waters. I threw a little stone in the water to add a little mystery to the scene.
Related: 2013's best wildlife photography | Nat Geo's 2013 travel photo contest