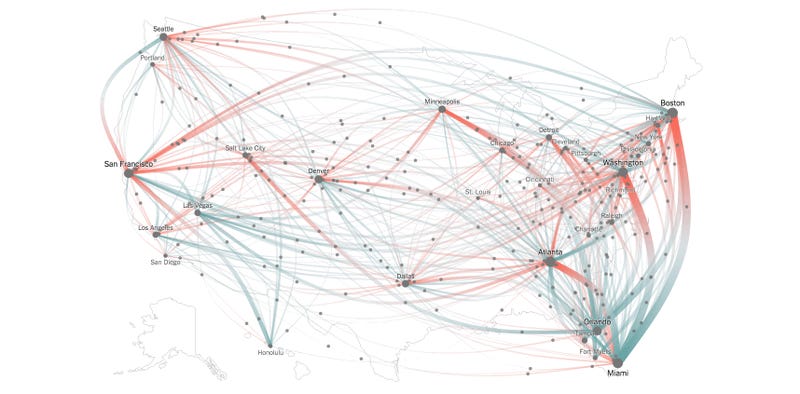 As many of you will have experienced in the last 24 hours, Thanksgiving is a busy time for the nation's airlines. And that's never more obvious than in this neat visualization of U.S. air traffic over the holiday.
Put together by the guys at Upshot using data from Google Flights, it shows the dynamics of travel as 3.6 million Americans venture into the sky to take some time off. There are some nice little insights noted in the piece accompanying the visualization, too. For instance, Florida and Las Vegas are two of the top destinations for travel—which suggests that Thanksgiving is as much a chance for a vacation as a time to eat turkey. Also, the most popular time to fly appears to be noon on Thanksgiving itself, which means a lot of people are cutting it fine if they're to sit down in time for dinner with the family.
It's well worth going to take a look at the full article. Hey, maybe you'll even kill some time during the wait for your flight.
[The Upshot via Flowing Data]