The F-35 Lightning and F-22 Raptor fifth generation fighters are among the most technologically advanced aircraft in history but the fact that they're barely out of testing (more than can be said about their Russian and Chinese counterparts) doesn't mean the US military isn't already designing an even better sixth generation. These next gen war-fighters will be able to fly farther, faster and fight smarter with advanced weapons systems and maybe even self-healing skin.
This isn't like the artificially-manufactured breakneck upgrade pace of smart phones and tablets, mind you. The Navy needs to find a replacement for its aging fleet of F/A-18E/F Super Hornets and E/ A-18G Growlers, which are expected to hit their 9000h useful lifespan limit sometime around 2025. And while the new F-35 is an ideal replacement for the F/A-18 Hornet, its big brother, the F/A-18E/F Super Hornet, requires equipment and capability loadouts that the F-35 simply can't muster.
As such, the Navy issued a Request For Information—an open invite to aerospace companies to submit aircraft concepts, either "new design aircraft" or "concepts derived from legacy aircraft," in response to specific performance criteria—in 2012. Per the RFI,
The intent of this research is to solicit industry inputs on candidate solutions for CVN [nuclear-powered aircraft carrier] based aircraft to provide air supremacy with a multi-role strike capability in an anti-access/area denied (A2AD) operational environment. Primary missions include, but are not limited to, air warfare (AW), strike warfare (STW), surface warfare (SUW), and close air support (CAS).
In addition, the aircraft must be able to operate from Nimitz and Ford-class carriers as well as operate both with and without a pilot and "will have to counter adversaries equipped with next generation advanced electronic attack, sophisticated integrated air defense systems, passive detection, integrated self-protection, directed energy weapons and cyber attack capabilities." Basically, the Navy wants it to be immune to every conceivable threat outside of The Rapture while exploiting the electromagnetic spectrum in its favor.
"We need it to have advanced sensors, be more transitional and provide access into the anti-access, area-denial environment," rear Adm. Donald Gaddis, program executive officer for tactical aircraft at Naval Air Systems Command, told Aviation Week. "We're asking industry what this aircraft might have in terms of tanking, airborne electronic attack, ISR [intelligence, surveillance and reconnaissance] and suppression of enemy air defenses."
G/O Media may get a commission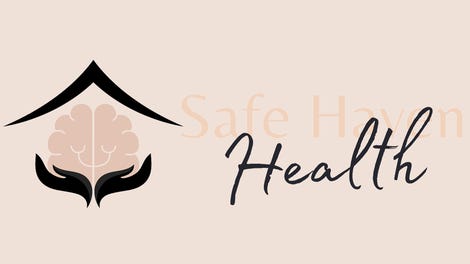 Addiction counseling
Safe Haven Health
Boeing and Lockheed Martin have both submitted proposals for consideration. Lockheed's conceptual suggestions include a higher top speed, greater range, improved stealth capabilities, and even a self-healing exterior. If, for example, the F/A-XX takes enemy fire, a two part epoxy-hardening agent putty would be automatically extruded to scab over the bullet holes and keep the aircraft airborne. Unlike the rubber bladder lined fuel tanks from WWII (the bladder would expand when the tank ruptured to plug the hole), this system would be similar to those developed at the University of Illinois' Autonomous Materials Systems Research Group which "bleed" liquid solvent into structural cracks or those from Department of Aerospace Engineering at the University of Bristol in England which instead uses composite-filled glass microtubules. All Lockheed needs to do now is invent such a system.
The Boeing concept, pictured above, goes with a variant flying wing design featuring the same stumpy canards that the Iranian Q-313 does (though to be fair, they fly equally well) and a distinct lack of vertical tail fins—key for minimizing the jet's radar cross-section.
This is all assuming, of course, that the Navy will be able to scrape together the estimated $40 billion the program will need, a feat not everybody is certain can be pulled off. As former US Marine Corps Lt General Emerson Gardner told Flight Global, "It's not going to happen. There's not any money there." That may be true but the F-35's $1.7 billion boondoggle development cycle would suggest that reducing the Pentagon's R&D costs is really just wishful thinking.
[Flight Global - Air & Space - Airforce Technology - Aviation Week - Office of Naval Research]