Jim Jannard is an interesting guy. After starting a one-man business selling motorcycle parts, he decided to pivot into goggles and eyewear. Fast forward about 25 years, and Oakley had become one of the biggest sunglass brands in the world. Then in 2007, after selling Oakley for $2.1 billion, Jannard turned to his other company, and that same year, Red shipped its first 4K cinema-grade digital camera. Both companies are highly successful ventures by any definition, so for his third pivot, Jannard thought he would set his sights even higher and make a smartphone unlike anything else on the market. But this time, I think Jim may have gone a little too far because instead of making something you might want to buy, the Red Hydrogen One, with its ambitious 3D display, feels like a phone that teleported from a different dimension.
Crafted from a scalloped aluminum frame and Kevlar panels (a titanium-clad model coming soon), the Hydrogen One looks like a tank and feels even heavier. It has ribbed grooves running down its back and sides that you can grate cheese on, and in back there's a red jewel surrounded by engraved metal that reads Red Media Machine. All this combines to deliver a kind of rarefied durability, and it's the first time in a long while I feel like there's a phone that will never need a case to stay safe. In short, the Hydrogen One is the complete antithesis to the modern glass sandwich smartphone.
But the outlandishness doesn't stop there, because in addition to a USB-C port for data and charging, the Hydrogen One features a (gasp) headphone jack and a microSD card tray that you can pull out with your fingernail, rather than relying on one of those tiny tray ejector pins that instantly disappears the second you get a new phone. And on its sides, in addition to separate buttons for volume up and down, there's a lock button on the right with a built-in fingerprint reader and a dedicated camera button—very fitting for a phone made by Red.
G/O Media may get a commission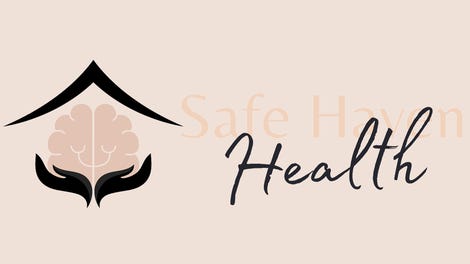 Addiction counseling
Safe Haven Health
All of this is just preamble to the Hydrogen One's highlight feature: its 4View display. So what does 4View stand for? I'm not totally sure and Red's website doesn't exactly spell it out either. But what 4View supposedly delivers is pretty out there. 4View is what Red claims to be the "world's first holographic screen," and its components include all the hottest buzzwords. It's powered by nanotechnology via a unique Lightfield screen which promises immersive 3D images without the need for glasses. (For those that want to know more about how 4View actually works, check out this interview with one of the creators of the tech here.)
Sadly, those fancy words and added depth don't come across in normal pictures or videos, which means it's something that can only be experienced in person. And to me, the Hydrogen One's display is really just a slightly better version of what you'd get on a new Nintendo 3DS. And it's true, even without glasses, images do seem to leap off the screen and hover in mid-air, but it's not the sort of revolutionary display I was expecting to see after over a year of hype.
Watch a bunch of GMG staffers try the Red Hydrogen's 4View display for the first time.
In my opinion, still images using the technology look better than videos, with photos featuring things with hard lines like a sculpture or tree doing the best job of making 4View really pop. But there are still a lot of issues. While in normal 2D mode, the Hydrogen One's 5.7 4View display is relatively high-res at 2560 x 1440. But when you turn 3D on, you can immediately see that the screen's resolution is significantly reduced to the point where you can see individual pixels. On top of that, nothing ever looks that sharp, and there's always a faint rainbow color cast lurking in the background that makes things look more dreamy than real. But I might just be a little jaded, so to get a better sense of what others might think, check out our video to see fellow GMG staffers and their first experience with 4View (check out the video above).
Red knows its 4View display alone wasn't going to be enough to sell this phone because outside of other Hydrogen One owners sharing pics with each other via the Holopix app or a few other tools, there's a limited bucket of 3D content to check out. The Hydrogen Network app offers 20 or so movie snippets that you can watch, while the Red Leia Loft app tacks on support for games like but that's about it. (Oh, AT&T is also giving people who buy a Hydrogen One from them free 4View versions of Ready Player One and Fantastic Beasts). So to help flesh out available 4View content, Red made sure that the Hydrogen One can not only show 3D, it can capture 3D too.
Using the dual cameras in front and back, the Hydrogen can shoot both 3D stills and video, though there are limitations. For the front-facing cams, you can only shoot 3D in portrait orientation, which isn't actually a big deal. But in back, you are limited to just landscape shots, which is more annoying. Some issues might stem from the tech still being early in its development cycle, such as 4View video recording turning off in the middle of a clip because the phone thinks it's too bright outside. But even if you can ignore those problems, the Hydrogen's One's standard image quality doesn't impress.
In almost ideal conditions at a well-lit bakery, the Hydrogen One's camera produced a shot that looked dull, lifeless, and just generally worse than what I got from a Pixel 3. Next, when I shot a picture of some pumpkins, the Hydrogen One struggled with dynamic range, as seen in its blown-out highlights and underexposed details in the shadows. And at night, things got really bad, with the Hydrogen One producing seriously blurry and noisy images repeatedly in multiple locations. Even the phone's camera app features an awkward UI. To capture 3D pics, you need to hit the 2D button to switch between shooting modes, and to switch into video mode, you need to hit the camera button. It doesn't really make a lot of sense, and it's definitely not intuitive. There's also seemingly no option to show grid lines to help with composition, and while I do appreciate that Red included the ability to display a histogram, that might be the nicest thing I can say about the phone's camera.
I suppose that after seeing first-time phone makers like Essential and Razer struggle to nail image quality out of the gate, I shouldn't be surprised. But given Red's heritage, I was expecting a much better showing.
Theoretically, all this could be solved through the Hydrogen One's modular add-on system, which promises to someday let the phone connect to the company's super expensive cameras, or attach a standalone sensor and third-party lenses from camera makers including Nikon, Canon, Sony, Leica, and others. But those mods don't exist yet, and there's no telling when they'll arrive.
Where things start to get truly ugly though is that for a phone that costs $1,300, its specs are outdated from day one. It's got a Snapdragon 835 chip from last year, and while 6GB of RAM and 128GB of storage are nice, it's still running Android 8.1, and Red says Android 9 won't arrive until sometime in 2019. (Currently, its security patch dates back to July, so hopefully, Red addresses that before it goes on sale November 2.) Its LCD display also isn't very colorful and doesn't sport the contrast ratios you'd get from a more modern OLED panel. Even the Hydrogen One's massive 4,500 mAh hour battery is held back by inefficient components, because with a run time of 11:51, Red's phone lasts an hour or two less than an iPhone XS Max (13:07) or a Galaxy Note 9 (14:11), and is only marginally better than a Pixel 3 XL (11:24).
Ultimately, the Hydrogen One is a very beefy handset with dated internals, no water-resistance or wireless charging, a splashy screen that's only a bit better than a Nintendo 3DS, and overall image quality that puts Red's own name to shame. If that doesn't sound like a phone conjured up in an alternate reality, I don't know what does. And while there's still a chance Red can redeem the Hydrogen One and its tech in the future, it's going to be a long time until a lot of people not named Jim Jannard will really want to own this phone.
README
The Hydrogen One's "holographic" screen looks like a slightly better version of what you'd get on a new Nintendo 3DS.

If you send 3D images to people that don't have 4View screens, they show up as traditional "flat" content.

Even with a huge 4,500 mAh battery, its battery life is 1.5 to 2 hours less than an iPhone XS Max or Galaxy Note 9.

It starts at $1,300, and that's before you even consider the more expensive titanium model.

The phone was designed to be modular, but none of its add-ons are available yet.

The phone feels even bigger and heavier than it looks.

SPEC DUMP
Android 8.1 • Qualcomm Snapdragon 835 • 6GB of RAM • 128GB of storage • microSD card slot • 2560 x 1440 5.7-inch LCD display • dual 8-MP front cams • dual 12-MP rear cams • Bluetooth 5.0 • USB-C • 3.5mm jack • 4,500 mAh battery 6.48 x 3.37 x 0.39 inches• 9.27 ounces• available from AT&T and Verizon • aluminum version comes in black and gray, titanium model coming soon