RED, makers of some of the most advanced cinema cameras used in Hollywood, revealed an entirely new product today in the form of an Android smartphone—sorry, "Holographic Media Machine"—that lets you view 3D content without glasses, among other buzzwordy features.
Specific details about the new device/platform are slim at the moment, save for a one-sheet on RED's website detailing some of the Hydrogen One's features. For starters, it's apparently an unlocked multi-band smartphone with a 5.7-inch "professional holographic display" capable of showing 2D, 3D, as well as "holographic RED 4-view content" (whatever the hell that means). So it's probably using glasses-free LCD shutter technology similar to the Nintendo 3DS, but in a package that will cost you $1,195 for the aluminum version, or $1,595 for a body made of lightweight titanium.
RED also boasts the Hydrogen One will include a proprietary "H3O algorithm" (LOL) embedded in the OS that will convert stereo sound into "expansive multi-dimensional audio" that will simulate a 5.1 surround sound experience through a standard pair of headphones. The camera-maker is clearly targeting its new device towards filmmakers who prioritize the ability to create content with their mobile devices.
A large camera bump is visible on the back of the handset, indicating the Hydrogen One will probably be quite capable at capturing video and stills. Given RED's history we're inclined to think it will be very good at this! The mobile device can also be used as external monitor and interface for RED's hugely expensive Scarlet, EPIC, and Weapon digital cinema cameras, but the feature list also points out that the Hydrogen One can be expanded using modular components to increase its capabilities as a shooter or filmmaking tool. News Shooter posted details of a recent patent application from the company revealing a mobile device that stacks like the modular Moto Z, but there are no details on what kind of modules RED plans to introduce.
Is the $1,200 device worth plunking down a pre-order for? Who can say at this point? Mainstream manufacturers have been trying to find the next big thing in smartphones, and struggling to make their devices stand out. Virtual reality and augmented reality are two possible big selling points for the next generation of mobile devices, if Apple's recently announced ARKit and Google's Tango and Daydream projects are any indication.
G/O Media may get a commission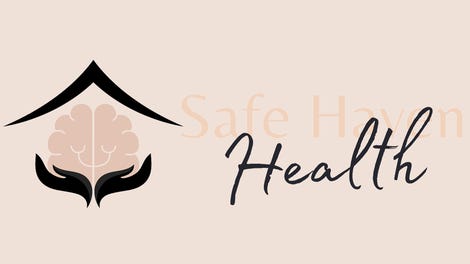 Addiction counseling
Safe Haven Health
Whatever this device ends up being, RED's rabid fans will undoubtedly already have their credit cards ready to snatch one up. But the rest of us could use a few more solid details, maybe even more than a single photo, before considering the upgrade.