Originally, Independence Day was just a generic alien invasion flick, until its makers picked a release date designed to get their movie into theaters before Mars Attacks! Then Roland Emmerich and Dean Devlin did what we'd all do with that: theme the whole movie around that date.

The Guardian interviewed Emmerich and Bill Pullman about the making of Independence Day. (Why they're publishing a story about a movie where the end of the world coincides with America's founding date is anyone's guess. It just feels right today, I guess.) Here's how Emmerich remembers the genesis of the film:
I told our agent we wanted to do it, and he said forget about it, Tim Burton is doing Mars Attacks! I said to Dean, we can't do our fiilm after a parody comes out. We had to beat him to it. If it came out on the 4 July weekend, we would beat Mars Attacks!, which was coming out in August. So we wrote the concept around the release date. Dean said: "Let's just call it Independence Day; we can come up with something better later."
Spoiler alert: They did not come up with something better later.
In fact, according to Pullman, Emmerich really loved the title and fought the studio to keep it, which included filming the famous speech scene early. Said Pullman:
Fox was interested in a different title to Independence Day. Dean and Roland said: we've got to move up the filming of the rousing speech scene, because in that you understand why the movie is called Independence Day. I was influenced by hearing Robert Kennedy's speech after he had just found out Martin Luther King had been killed – you knew he wasn't going from notes. A day or two later I watched it, and I thought, holy fuck, this is good. They're going to keep the title!
G/O Media may get a commission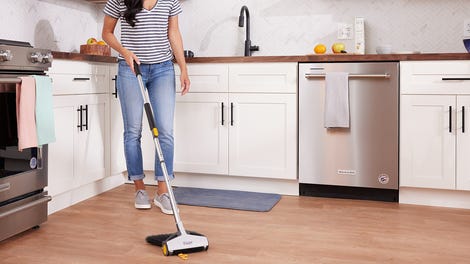 BOGO 50% Off
Flippr - BOGO 50% Off
Yeah they are, Bill! Really, what would the film have been without everything being marketed around that date and name? Nothing nearly as ridiculous, let me tell you. And the film wouldn't be replayed every year like clockwork without it.