The iPhone 4's beautiful Retina Display is a little less beautiful today. Why? Because at SID 2011, an exhibition about displays, companies have revealed screens that were transparent, tablets that did glasses-less 3D and screens clearer than Apple's fabled Retina.
Here are the coolest screens from SID 2011:

Samsung 10.1-inch 300ppi display: A display that's been heard from before, the Samsung 10.1-inch, 2560x1600 display has a pixel density of 300ppi. Which is killer on such a big screen (iPhone's Retina Display is 326ppi across 3.5inches). The panel uses PenTile RGBW technology (which didn't do so hot in the Nexus One) but promises to make colors pop and consume 40 percent less power. In any case, it's still a freaking 10-inch retina display.
Image Credit: Information Week
G/O Media may get a commission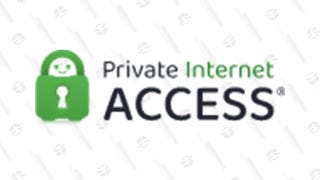 $3 per month
Private Internet Access | 2 Years + 2 Months Subscription
Toshiba 4-inch 367ppi screen: Toshiba's pixel packing 4-incher with 367ppi had already been announced but, of course, looked even more amazing in person. The 720x1280 resolution shined on the smaller screen and will make me all iPhones ask Retina Display who? There's no word on which lucky phone is going to use this display yet, though.
Image Credit: CNET
Toshiba Glasses-free 3D for tablets: We've seen some rather terrible 3D in tablets (T-Mobile G-Slate) that was made even worse by the glasses requirement. This new 3D display from Toshiba is an 8 incher at 800x480 that does its 3D, glasses-free. You'll have to view it from a perfect angle (a little 3DS like) but the effect should be much improved, or at least I hope so.
Image Credit: Engadget
Sony Flexbile 13.3-inch E-paper Screen: The flexible E-paper screen is impressive because it's, well, flexible e-paper. The 800 x 1,200 resolution screen has a contrast ratio higher than 100,000:1. I don't know if flexible screens ever hit the real world, but I'd like this one to.
Image Credit: TechOn
Samsung Transparent BLU LCD: A 22-inch transparent screen—whoa transparent screen!—that's shipping soon but not exactly meant for me and you. They're delivering the transparency—make no mistake, you can definitely see what's behind the screen—to the commercial market first and may eventually trickle down to us consumers.
Image Credit: Toried
Samsung 10.1 inch Plastic LCD: A 10.1-inch 1024 x 600 LCD screen made from plastic. Sounds a little cheap but it actually makes the screen lighter—it's one-fifth the weight of a glass screen—and super durable, as it is plastic after all. Samsung was testing out the screens in laptops and tablets but according to Engadget they both suffered from poor viewing angles.
Image Credit: Engadget
Toshiba 7-inch LCD with Integrated Touchscreen: Still in R&D, Toshiba's 1024x600 display is impressive because it does without an additional panel for touch sensors. Instead, the sensors are integrated into the LCD itself. There's 10-point multitouch over 38,400 sensors, which leads us to believe that it'll be used for more than just GPS units (it was only housed in one to show proof of concept).
Image Credit: Gizmag