Ever since Edward Snowden revealed the true extent of the National Security Agency's surveillance methods, the public debate has focused mostly on issues of privacy and national security. But new evidence shows that the fallout from the NSA backlash is wider than we thought, and could cost U.S. companies billions.
[Image: Flickr]
A report published today by the Open Technology Institute has categorized and quantified these costs, with the ominous conclusion that "the NSA's actions have already begun to, and will continue to, cause significant damage to the interests of the United States and the global Internet community."
The scrupulously researched, 60-page study is worth reading in full, but here are some of the most significant findings:
Costs to the Cloud Computing and Web Hosting Industries
Given heightened concern about the NSA's ability to access data stored by U.S. companies, American companies that offer cloud computing and webhosting services are experiencing the most acute economic fallout. Nearly 50 percent of worldwide cloud computing revenue comes from the United States, and the domestic market more than tripled in value from 2008 to 2014. However, within weeks of the first revelation, reports began to emerge that American cloud computing companies like Dropbox and Amazon Web Services were losing business to overseas competitors. The NSA's PRISM program is predicted to cost the cloud computing industry from $22 to $180 billion over the next three years.
G/O Media may get a commission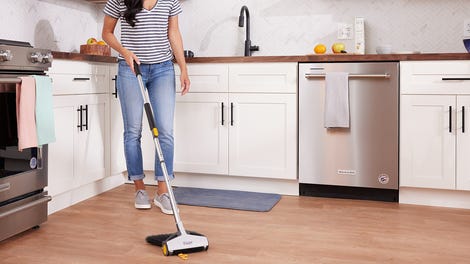 BOGO 50% Off
Flippr - BOGO 50% Off
Costs to Overseas Tech Sales
The economic impact of NSA spying does not end with the American cloud computing industry. In the past year, a number of American companies have reported declining sales in overseas markets, loss of customers, and increased competition from non-U.S. services marketing themselves as "secure" alternatives to popular American products. In November 2013, Cisco became one of the first companies to publicly discuss the negative impact of the NSA on its business. Qualcomm, IBM, Microsoft, and Hewlett-Packard have all reported that sales are down in China as a result of the NSA revelations.
Mandatory Data Localization
The NSA disclosures appear to have given ammunition to proponents of greater national control of traffic and network infrastructure, accelerating the number and scope of data localization and national routing proposals intending to limit the amount of global Internet traffic and data that passes through or is stored in the U.S. Now, more than a dozen countries, including Germany, Brazil, and India, have introduced or are actively discussing data localization laws, which would prevent or limit information flows…. Brazil, for instance, has proposed that Internet companies like Facebook and Google must set up local data centers in order to bind them by Brazilian privacy laws.
Perhaps the most bitter irony of all is that the localization of Internet traffic could make it easier for countries to engage in national surveillance, censorship and persecution of online dissidents. The NSA's methods might be on the verge of going viral.
[The report, Surveillance Costs: The NSA's Impact on the Economy, Internet Freedom & Cybersecurity, is available online at the New America Foundation.]