At New York Comic Con, Fox released the very first look at the eleventh season of The X-Files, due on our screens next year. They've only filmed five of the ten new episodes, so we know that only those episodes must be included. Which means there's a lot going on in the beginning of the season.

Series creator Chris Carter, Mitch Pileggi (Skinner), Gillian Anderson (Scully), and David Duchovny (Mulder) were all on hand in New York to talk about the second season of the X-Files reboot and the eleventh season of the show overall.
The big thing is that obviously William, Mulder and Scully's son, is playing a huge role in the mythology (down to only two episodes of the ten). During the panel, Carter said that they'd "Explore that relationship, the father-son-mother relationship" and "you'll see more of William than you've seen in a long time." Of the relationship between Mulder and Scully, which was less romantic than fans may have wanted, Carter said they would be "kissing close."
The trailer has a shot of a younger man smoking in front of an alien. It was revealed in the panel that the first episode back will begin with some backstory on the Cigarette Smoking Man. There are also a few shots of Lone Gunmen member Langley, who looks very much not dead. All Carter would say was "Langley is in the show this season."
Carter said there was a doppelganger episode, which is the episode that Karin Konoval will be in. She'll play four characters, two of them men, in episode three of the new season. Carter also said that the eighth episode of the season would be "similarly messed up" to the episode Konoval was in originally, "Home." Like "Home," that episode is being written by James Wong and Glen Morgan.
G/O Media may get a commission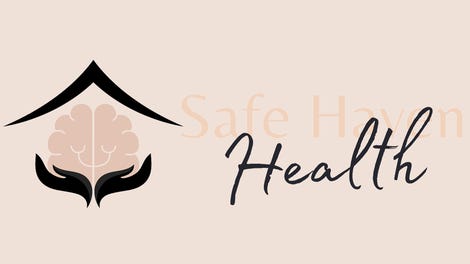 Addiction counseling
Safe Haven Health
Of the episode written by fan favorite Darin Morgan, Carter said it was "original, idiosyncratic, very very funny" and a "thumb in the eye of the show itself." In a press event before the panel, Duchovny said that Morgan seems to be working out some hatred of Mulder in how he writes him. "Mulder is often foolish, but in Darin's episodes he's a real imbecile," Duchovny said. "I find it really interesting to play this somewhat heroic character as an imbecile. I thank Darin for the opportunity to deflate the show every now and then."
Pileggi said he was happy to finally be in a Darin Morgan episode. Another episode this season will be a Skinner-centric episode, which Pileggi told press would explain why he's still an Assistant Director. And there will be flashbacks to young Skinner.
Carter was asked if we'd be ending on a cliffhanger again this year, and he jokingly answered yes. Which is very in-keeping with the way the show has always gone, but deeply frustrating. "There's a lot of life left in this show," Carter said. Later, he said the same thing about Millennium.
Carter resurrected all sorts of things, also saying "Never say never" to another X-Files movie. At this point, anything can come back.