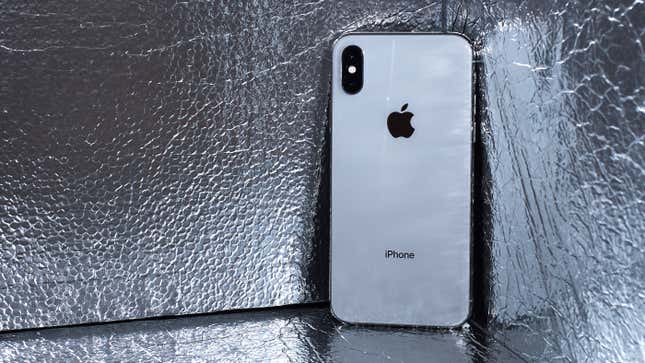 While we're not expecting any major phone news to come out of WWDC (aside from the possible appearance of the iPhone SE 2), all sorts of iPhone rumors are hitting the street as Apple's annual developer conference nears. The rumors range from some plausible changes and upgrades to some very silly-looking new colors.
Meet Microsoft's New Surface Laptops
Starting with the tidbit most likely to happen, a report out of South Korea's ETNews claims that all three new iPhones scheduled to arrive this fall will feature OLED displays. Previously, rumors and forecasts indicated that at least one model—the mid-sized, 6.1-inch version—would stick with an LCD screen in order to keep costs down and offer customers a more affordable alternative to the likely $1,000 iPhone X successor.
This change would give Apple's upcoming iPhone lineup a more unified front, if each phone features the same display tech and FaceID. However, at the same time, it makes you wonder if having three models—with 5.8, 6.1, and 6.5-inch screens—would really be necessary, or just a symptom of a bloated portfolio.
The next juicy piece of gossip comes from Deutsche Securities analyst Jialin Lu, who told Taiwan's Economic Daily News that at least one iPhone arriving this fall will sport triple rear cameras, instead of the dual-camera module found on the iPhone X and iPhone 8 Plus.
By adding a third camera to the back of an iPhone, Apple would have more photographic data to use with the phone's portrait mode and other advanced features, but the real benefit would be the addition of new depth-sensing tech and enhanced zooming. While this rumored iPhone wouldn't be the first of its kind to offer three rear cameras (that honor belongs to Huawei's P20 Pro), this development would confirm a Bloomberg report from 2017 which claimed that Apple's long-term road map included adding 3D sensors to both sides of future iPhones.
The final morsel of news is the appearance of some funky looking iPhones sporting pastel paint jobs. First spotted by TechnoCodex (via 9to5Mac), the relatively unknown site claims these "Violet" and "Peel green" iPhones could represent possible color options for the next batch of iPhones. TechnoCodex claims the leaked photo above comes from an Apple plant in India, and in addition to those new vibrant glass backs, these prototype handsets also sport gold-colored metal sides, instead of the standard stainless steel band found on the current iPhone X.
The timing of these rumors serve to remind us that in order to make enough devices to meet demand this fall, now is about the time when Apple needs to finalize its upcoming iPhone designs, before actual production ramps up later this summer. Unfortunately, unless something really unexpected happens, we're still going to have to wait until early September to know for sure which of these rumors are actually true. (I'm betting the green and purple iPhones won't see the light of day.)