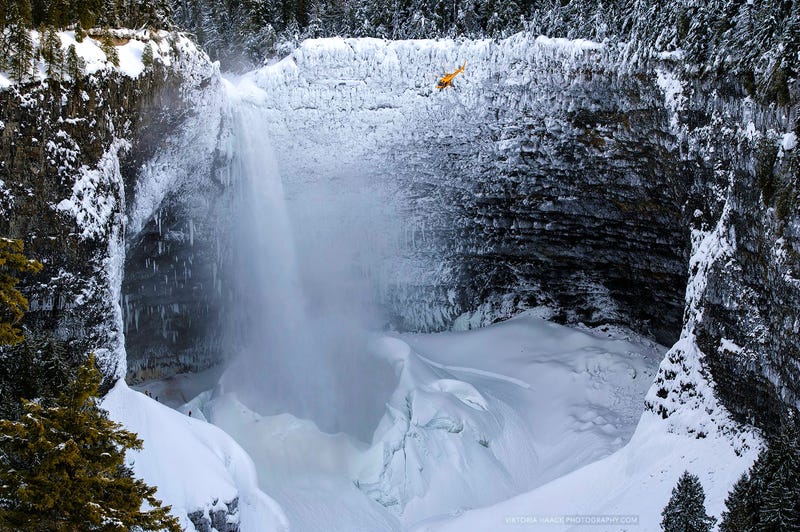 These extraordinary photos by Viktoria Haack and Jaclyn Tanemura show the 463-foot (141-meter) Helmcken Falls. That's almost three times the height of the Niagara Falls—half the size of the Chrysler Building! It's like a giant ice machine pouring cubes into an ice bucket.
Top image by Viktoria Haack.
Just look at the size of that helicopter and these ice climbers.
Now look at the size of those icicles, which look several feet long (and deadly, if they fall on you.) All that virgin ice looks like delicious meringue.
This is how it looks when it's not fully covered in ice:
The falls are located on the Murtle River, in the Wells Gray Provicial Park in British Columbia, Canada.
Click on these links to view more photos of Viktoria Haack and Jaclyn Tanemura.
---
SPLOID is a new blog about awesome stuff. Join us on Facebook