Roboticists have started work on a Transformer-style humanoid robot that morphs into a car that can drive nearly 40 mph. Not a toy—a human-sized transforming machine. Kinda pie-in-the-sky idea, but a Japanese company is throwing a heap of money into building this thing.
Last Friday, Brave Robotics and Asratec Corporation announced they've started building an 11-foot tall, 1,540-pound Optimus Prime-esque robot that will transform into a two-passenger car. The Wall Street Journal reports the machine could walk in humanoid form on wheels at half the speed of the car, so about 20 mph, and could take only 10 seconds to transform.
It's called Project J-Deite, and they want a working model by 2017. We lose you yet? Stay with us: Asratec is a subsidiary of cell phone behemoth SoftBank, one of Japan's biggest companies and worth over $70 billion. The megacorp has been pumping money into the country's robotics scene, and helped bring us Pepper, the emotion-reading robot set for release later this year.
The video below is from last year, teasing a prototype one-forth the size of the planned hulking machine transforming from bot to car. We'll believe it when we see it. (We really wanna see it.)
G/O Media may get a commission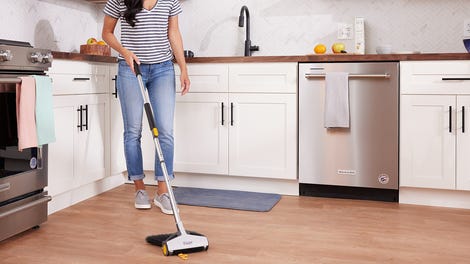 BOGO 50% Off
Flippr - BOGO 50% Off
[Project J-Deite via Wall Street Journal]
Images via Project J-Deite