Way back in October, the Federal Trade Commission admitted impotence against the ever-tenacious robocall and essentially begged the nation to find some way to make the madness stop. With a cool $50,000 tossed in to sweeten the deal, two winners have, at last, surfaced: meet Nomorobo and the decidedly less catchy "Robocall Filtering System and Device with Autonomous Blacklisting, Whitelisting, GrayListing and Caller ID Spoof Detection."
The first, Nomorobo (explained in the video above), uses "simultaneous ringing" to identify illegal robocalls before they hit and reroute them to a second, disconnected phone line that essentially acts like a spam folder. The co-champion, which will probably not be going by its acronym RFSDABWGCISD, also filters and blocks the calls, except this solution has the potential to be employed as a mobile app, physical device in homes, or feature from a telephone service provider.
But just because potential solutions exist, don't expect to become a reality any time soon. According to Charles Harwood, acting directo of the FTC's Bureau of Consumer Protection:
The solutions that our winners came up with have the potential to turn the tide on illegal robocalls, and they show the wisdom of tapping into the genius and technical expertise of the public. We're hoping these winning proposals find their way to the marketplace soon, and will provide relief to millions of American consumers harassed by these calls.
G/O Media may get a commission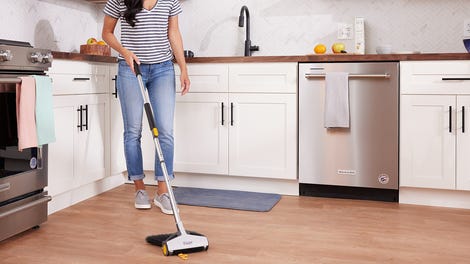 BOGO 50% Off
Flippr - BOGO 50% Off
So the ideas are in place, the technology exists, each party is $25,000 richer... and we're still at square one. Hopefully some private enterprise will take it upon themselves to turn these ideas into a reality, but until then, keep screening those calls. [Wired]