Did Syfy steal the idea for Sharknado from The Middleman? And just how many memes will Sharknado spawn? Also, the brand new Batman series reinvents Bat-continuity, but will it be worth your Bat-time? Gravity Falls is back! Check out clips and previews of all this week's television.
Top image: Sharknado
Today:
Defiance (9 PM, Syfy):
The season finale. How are they going to bring all these plot threads together in just one hour? Here's your first clue: "Amanda is locked in a bitter power struggle with Datak as the citizens of Defiance cast their votes for mayor. At the same time, Nolan is violently confronted by his past; and Irisa must decide whether or not to accept her destiny."
Under The Dome (10 PM, CBS):
I thought people already ruled out trying to dig under the dome last week? ""Manhunt" - When a former deputy goes rogue, Big Jim recruits Barbie to join the manhunt to keep the town safe. Meanwhile, Junior is determined to escape the dome by going underground."
Warehouse 13 (10 PM, Syfy):
According to our exclusive interview with showrunner Jack Kenny and Eddie McClintock a while back, this is a pivotal episode for Claudia, who makes some huge choices in confronting Paracelsus. But it also sounds like this is a game changer for everybody else: "The team must capture Paracelsus before he achieves immortality, or worse. At the same time, Myka seems to be losing her battle against cancer; and Steve learns that Artie has been keeping life-changing information under wraps."
Teen Wolf (10 PM, MTV):
This time around: "Scott and the gang undergo strange experiences when they are stranded at a motel, causing them to believe members of their own group may be the mysterious killer's newest targets."
G/O Media may get a commission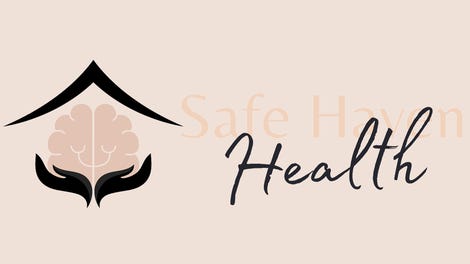 Addiction counseling
Safe Haven Health
Also on TV tonight: There's a new Crash & Bernstein at 9 PM on Disney XD. And also another episode of Siberia, the show that's sort of like Lost meets Paranormal Activity, on NBC at 10 PM.
---
Tuesday:
Johnny Test/Teen Titans Go! (7:00 PM, Cartoon Network):
This week, Johnny and Bling Bling are forced to take up topiary to put a stop to their disruptive ways — but then they create monster sculptures that wreak havoc. And then, Cyborg shorts out when he gets wet — so the gang has to disassemble him and dry him out, only to find they can't reassemble him.
---
Wednesday:
Futurama (10 PM, Comedy Central):
We're actually going to see the Professor's constant inventions of new technologies leading to wide-ranging consequences this time around: "Bender becomes a heroic firefighter but the crew suspect him of arson; people have begun mining helium from the sun, thanks in part to the Professor's antiheat technology."
Through The Wormhole With Morgan Freeman (10 PM, Science):
This week's ginormous question: "Are Robots the Future of Human Evolution?"
Also on TV tonight: The series premiere of Legends of Chima, another LEGO show, on Cartoon Network at 8 PM.
---
Thursday:
Sharknado (9 PM, Syfy):
Did Syfy steal their idea for a TV movie from a running gag in The Middleman? One thing's for sure, Wendy Watson can't save you from this crazy disaster:
Up in the sky. It's a bird. It's a plane. No, it's a... shark! A supersized storm sucks sharks from the ocean and hurls them onto land in the new Syfy Original Movie Sharknado, premiering Thursday, July 11 at 9PM (ET/PT). In the movie, regulars of a beachside bar including owner Fin (Ian Ziering/Beverly Hills 90210), bartender Nova (Casie Scerbo/Make It Or Break It) and local drunk George (John Heard/Home Alone) team up with Fin's ex-wife April (Tara Reid/Scrubs) to investigate the ecological nightmare that has sharks swimming through the streets of Los Angeles and falling from the skies.
Also on TV tonight: A new episode of The Hero on TNT at 8 PM. A brand new Wilfred on FX at 10 PM.
---
Friday:
Cult (8 PM, The CW):
Two more episodes, including the series finale! Holy crap, we're going to get total closure and all the answers. Right? Well, probably not. But we're going to meet Steven Rae, at least. Kind of curious to see how this comes out. Here's the final episode synopsis:
"Executive Producer Steven Rea" JEFF MAKES STUART AN OFFER TO EXCHANGE NATE FOR ANSWERS - Jeff (Matt Davis) promises to help Skye (Jessica Lucas) keep looking for answers about her missing father. Nate (guest star James Pizzinato "Alcatraz") convinces Jeff (Matt Davis) that they need to see this mystery through to its conclusion. The Cult production team prepares to film a live scene that will air online after the show's season finale, but only the actors know how it will end. Meanwhile, on the inside show, Kelly (Alona Tal) follows a lead on the whereabouts of her parent's killer, Henry (guest star Frank Cassini) and tracks him to hidden catacombs. There, Billy (Robert Knepper) ambushes Kelly, and taunts her to kill Henry.
Gravity Falls (9 PM, Disney):
Yay, this show is finally back! And we're doing Inception! "Dipper, Mabel and Soos must travel through Grunkle Stan's mind to defeat a tricky dream demon summoned by Lil Gideon."
Continuum (10 PM, Syfy):
How long can they keep the "Carlos is not terribly observant" thing going? This week: "Kiera investigates a serial killer case that she remembers studying, and plans to use her knowledge of the future to solve it. Her biggest obstacle...Carlos."
Also on TV tonight: There's a new Phineas & Ferb on Disney at 9:30 PM.
---
Saturday:
Beware The Batman (10 AM, Cartoon Network):
We lost Batman: The Brave and the Bold, so they could reboot the Caped Crusader again. So will this turn out to be a worthwhile tradeoff? Here's what's up in the first episode: "Batman stops two vigilantes from taking their revenge over a shady land deal. An aging Alfred hires his replacement: a female bodyguard named Katana."
The Haunted Hathaways (8:30 PM, Nickelodeon):
This brand new show is about a mom and her two daughters who move into a New Orleans house that's already occupied by a father and his two sons — who are ghosts. Woo hoo.
666 Park Avenue (9 PM, ABC):
Another series finale. Your hopes for closure may be somewhat dampened by the fact that the episode's title includes the words "Part 1":
"Lazarus: Part 1" - Jane is shocked to discover the truth about what actually happened to her mother when they lived at The Drake many years ago. Henry is euphoric as he starts his campaign for City Council until former Councilman Sullivan reappears and offers Henry a warning that will haunt him. Meanwhile, Gavin looks to intervene when Jane's father comes to take her out of The Drake at gunpoint to save her — with explosive results. Finally, just when Louise and Brian think their traumatic experience defending themselves against Alexis' fury is over, they realize they made a crucial mistake and the consequences are life changing.
Being Human (10 PM, BBC America):
At long last, the final season of the British version of Being Human comes to the U.S. — with a brand new cast and a storyline about coping with the Devil. This time: "Ghost Alex, werewolf Tom and vampire Hal meet poisonous pensioner Captain Hatch."
Also on TV today: Disney XD has a new Max Steel at 8 AM, followed by the premiere of a new show, Packages from Planet X, and then a new Randy Cunningham: 9th Grade Ninja. Plus there's a new Zero Hour on ABC at 8 PM, a new Sinbad on Syfy at 9 PM, and a new Primeval: The New World at 10 PM on Syfy.
---
Sunday:
Avengers Assemble/Ultimate Spider-Man (11 AM, Disney XD):
A double dose of Marvel Universe craziness. First: "Thor believes he must sacrifice himself to save the world from Doctor Doom, who summons the Midgard Serpent using a powerful Asgardian weapon." Then: "Spider-Man must work with his nemesis, Doctor Octopus, when The Green Goblin unleashes Venom on the Tricarrier."
True Blood (9 PM, HBO):
Lafayette is finally playing a key role! As a plot device, unfortunately.
Seeking more answers about her past, Sookie (Anna Paquin) enlists Lafayette (Nelsan Ellis) to summon her dead parents. Meanwhile, Eric (Alexander Skarsgard) and Tara (Rutina Wesley) resort to drastic measures when Pam (Kristin Bauer van Straten) finds herself in dangerous territory. Sarah Newlin (Anna Camp) reconnects with Jason (Ryan Kwanten) as Jessica (Deborah Ann Woll) seeks atonement.
Falling Skies (10 PM, TNT):
We're doing the "family of outlaws" thing! "The Masons run into trouble on the road when a family of outlaws intercepts their search-and-rescue mission. Meanwhile, looming doubts over the construction of a massive alien weapon ignite a conflict of interests. And an investigation to apprehend a killer on the loose hits a road block."
The Venture Bros. (Midnight, Adult Swim):
In "Bot Seeks Bot": "Brock and the O.S.I. launch a surveillance mission against a council member; Doc and Billy are caught in the crossfire."
Also on TV today: There are new episodes of Yu-Gi-Oh! on Nicktoons at 11 AM. At 8 PM, a canine takes on the most important profession of all, in Dog With a Blog on Disney. At 9 PM, there's a new Dexter on Showtime.
Sources: Futon Critic, MSN TV, TV Guide, and various TV studio press releases.