Bryan Singer wants to keep making X-Men movies. Scoot McNairy's Batman v Superman character may not be a comic book character after all. Rachael Taylor would love to play Hellcat on Jessica Jones. Plus tons of new snippets of Zootopia, hints about Zoom's identity on Flash, and Emilia Clarke teases Game of Thrones. Spoilers!
Thor: Ragnarok
Taika Waititi discusses the idea, currently being discussed, that the Hulk will become more articulate in the movie (and beyond in the Marvel Cinematic Universe):
It's interesting, because at the moment, there's a big conversation that's happening about how far to push that. Whether or not The Hulk should be [verbal/conscious]… I think a lot of those conversations have more to do with what's going to come up in future movies. So I think a lot of those decisions are larger group decisions, rather than anything to do with just me or the writer. They have a lot of stuff that they have to consider. But I do think that's the best way to track it. I think we all want that. I think we all want to see that development and the evolution of that character. I also think you can do it in a fun way.
[HitFix]
---
X-Men

Bryan Singer hopes to be making X-Men movies for the foreseeable future:
I love these characters. I want to be the guy to pick young Storm, and Jean, and I want to be the guy to pick who Apocalypse is. And to take Magneto into this different place in [his] life, and to take Raven into this different place in her life. And I want to be the guy to take Xavier's hair off! That's me! I don't want anyone else to do that.
G/O Media may get a commission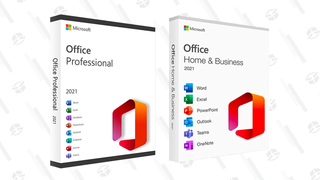 89% off
Microsoft Office Professional 2021 Lifetime License
---
Batman v Superman
Latino Review are claiming to know the actual identity of Scoot McNairy's character in the film—and it's not the oft-rumored role of Jimmy Olsen. In fact, it's not a DC comics character altogether, but an amputee civilian who lost his legs in the battle with Zod. And who gets radicalized by Lex Luthor into attempting to suicide bomb Superman. As ever with these rumors, some hearty skepticism is required.
Here's a new international trailer, sadly bereft of new footage.
---
Zootopia
A whopping 8 new TV spots for the film have been released—here's four, head to the link to see four more. [Comicbook.com]
---
Guardians of the Galaxy Volume 2
James Gunn has taken to Facebook to post a goofy picture of Sean Gunn, Dave Bautista, Chris Pratt and Zoe Saldana rehearsing behind the scenes.
---
Deadpool
Ryan Reynolds has shared an "infographic" for the film where the main information is, yes, a breast joke.
---
Game of Thrones
Emilia Clarke is most definitely not being hyperbolic at all in her description of the show's sixth season and its effect on the cast and crew.
It legitimately almost killed [the cast and crew]. It is epic. It is huge. It's insane.
[THR]
---
The Flash

Kevin Smith will direct his episode of this show in March. [Comicbook.com]
Tom Cavanaugh teases the identity of Zoom in a new episode of DC All Access.
You don't know who's in the suit! It's awesome, it's one of the best things we've done.
---
Jessica Jones
Rachael Taylor tells CBR that she would love for Patsy to evolve into her comic book hero counterpart Hellcat in the show's second season:
I mean, I try not to get ahead of myself and think about it too much, because it's easy to get carried away and think about things. You don't want to count your eggs before they hatch, I guess, because we just found out about the second season today — and this is my first show that's gone to a second season, so I'm super stoked.

I already feel like I have more than my share, in a way, being on Netflix, being in the Marvel Universe, being in this show that has resonated so deeply with people. But of course, I mean, it would be amazing. I mean, it's already a privilege to play a history that has so much lineage within the Marvel Universe. And to take it that one step further is something that, yeah, I'd love to get my teeth stuck into whatever happens to the character.
---
Grimm
Keiko Agena has been cast in an episode based on Japanese mythology. Agena will play Madoka Akagi, a grieving Japanese-American mother who loses her teenage son in a mysterious tragedy. [TV Line]
---
Agent Carter
Finally, here's a brief synopsis for episode six of season two, "Life of the Party".
"Life of the Party" - When Peggy realizes she cannot save Wilkes on her own, she turns to her most unexpected adversary for help while Whitney makes a move to control the deadly Zero Matter, on "Marvel's Agent Carter".
---
Additional reporting by Gordon Jackson and Charlie Jane Anders. Image: Avengers: Age of Ultron.