When Australian students took their year 12 history exams this week, they discovered that the Russian Revolution included giant robots. The VCE exam, taken by nearly 6,000 students, had a section devoted to a famous painting by Nikolai Kochergin of the storming of the Winter Palace by revolutionaries in 1917. Unfortunately, whoever put the exam together found the painting using Google Search. And the first images that popped up there were of a popular photoshopperie (pictured above) that showed a giant mecha leading the peasants.
Here is the original painting. According to The Age:
Exams for the popular History: Revolution subject were original supposed to include the artwork Storming the Winter palace on 25th October 1917 by Nikolai Kochergin, which depicts events during the October Revolution, which was instrumental in the larger Russian Revolution of 1917.

But when students opened their exam this morning they found an altered version of the work with what appear to be a large "BattleTech Marauder" robot aiding the rising revolutionaries in the background.

It is unclear how the doctored version made it into the exam. But a search for the image in Google brings up the robot version as the first result.
This is the second time in recent days when goofy photoshopperies have made their way into official sources. Earlier this week, a Denver television station broadcast a meme-altered image of Paula Broadwell's biography of former CIA head David Petraeus. The result was that newscasters described the book while an image showed the book's title as All Up in My Snatch. The Denver station has since apologized for the error, blaming a hasty journalist who grabbed the first thing on Google Search.
G/O Media may get a commission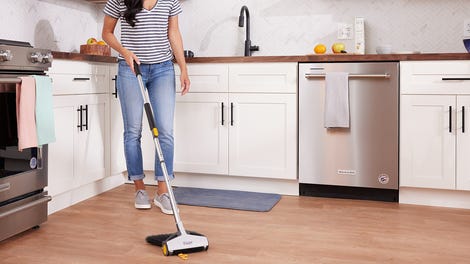 BOGO 50% Off
Flippr - BOGO 50% Off
For those of you worried about Google changing history, this is a good time to get paranoid. For the first time, we know what it looks like when history is rewritten by dumb algorithms and a lot of photoshop monkeys, rather than an authoritarian regime.